Webber: Angle of impact saved me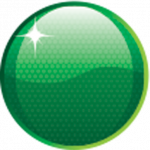 Porsche factory driver Mark Webber admits that he was lucky to escape his monster crash at the final World Endurance Championship round at Sao Paulo.
Webber was left with severe bruising and concussion following the shunt at the flatout left-hander leading into the pit straight at Interlagos.
The rear of his 919 Hybrid was destroyed, taking the full brunt of the impact while the cockpit remained intact.
Had the LMP1 machine struck the barriers with a frontal impact the result could have been catastrophic.
"Yesterday I was a lucky boy," Webber tweeted.
"The correct angle of impact saved me. Thanks everybody for your incredible messages and support."
The comments came as his Porsche team confirmed that the former grand prix driver, who scored two of his wins at the Interlagos circuit, has been released from hospital.
There remains uncertainty as to the cause of the accident when Webber and 8Star Motorsports Ferrari driver Matteo Cressoni collided.
Webber said in a statement on Monday that he has no memory of the incident, while Porsche says it will pour over its data to try and find a cause.
The only footage seen publicly shows the latter stages of the accident and not how it was triggered.
Among those to visit Webber during his hospital stay was former Formula 1 colleague Rubens Barrichello, who won the Brazilian V8 Stock Car title at Curitiba over the weekend.