Vettel hails maiden Ferrari F1 outing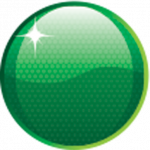 Sebastian Vettel says it is a special feeling to drive a Ferrari Formula 1 car after completing laps in a 2012 specification machine at the team's Fiorano test track.
The four-time world champion joined up with the Maranello squad in an official capacity for the first time over the weekend in bid to familiarise himself with the team.
During his time at the Maranello factory, Vettel met with Ferrari chairman Sergio Marchionne and new team boss Maurizio Arrivabene before jumping behind the wheel of a 2012 car on a wet Fiorano test track.
Having been a childhood fan of Ferrari, the 27-year-old described the moment as "unforgettable".
"There are a lot of fairytales about Ferrari and how it feels to drive a red car," said Vettel.
"In the end I can only confirm these fairytales.
"It's not just a story; it's a true legend that exists.
"And it feels really, really special to become part of that and to be inside the car, to see the people coming, running to the track and trying to climb the walls to see the car.
"There is definitely something very magical and something that happened which I will never forget.
"I remember I was here a long, long time ago as a little child, driving through Maranello and trying to look over the fence.
"So to be here officially as part of the team, it felt fantastic to have the possibility to drive the car, and get to know the team. It was a unique experience."
Vettel will have to wait until the first pre-season test at Spain's Jerez circuit next year to drive a contemporary Ferrari F1 car.
VIDEO: Vettel drives 2012 Ferrari F1 car