Vale Ivan Tighe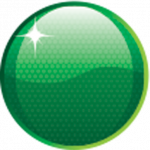 Successful racer and renowned engine builder Ivan Tighe has died aged 83.
Born in Blackburn, Victoria on September 22, 1931, Tighe first earned respect as a motorcycle racer riding Vincent bikes all over Europe during the 1950's.
His global travels saw him compete at the Nurburgring and Austria's Osterreichring.
Although Tighe was never a full-time competitor in motor racing, he became a leading light on the Australian Hillclimb scene, winning three national championships.
The triumphs came 27 years apart with his first in 1964 arriving at Silverdale, New South Wales, using a self built 1501cc Tighe Vincent.
The prize money accrued allowed him to purchase a Formula 2 car which he then campaigned in the Tasman Series that featured the cream of grand prix drivers from all over the world.
A second Australian Hillclimb title came in 1985 behind the wheel of a Chevron B38 at Mount Leura, Victoria, before Tighe secured a third crown in a Queensland built Kaditcha F2 car at Mount Cotton in 1991.
Among other success he also won New South Wales Hillclimb titles in 1987 and 1992.
Tighe also purchased a Formula 5000 car which was originally constructed for British F1 driver Peter Gethin, from countryman Bruce Allison which he raced at several Australian Grand Prix meetings.
While a keen competitor, Tighe had a passion for engineering which led him to work for Repco Research under the late Sir Jack Brabham.
He became a crucial part of the company's engine decommissioning arm setting up 25 stores across the country and played an instrumental role in the set up of franchises in Singapore and Thailand.
Tighe also set up his own engineering firm in Brisbane in 1966 operating under the name, Ivan Tighe Engineering, which continues to thrive in the manufacture of camshafts.
Ivan was a driven man when it came to projects. His last was a restoration of a 1936 Type C Auto Union.
He is survived by wife Joan, sons Dean and Peter.
Tighe will be laid to rest at a private funeral.
Speedcafe.com extends its condolences to his family and friends.