Randle progresses to Toyota Racing Series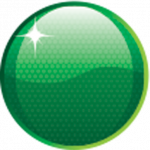 Newly crowned Australian Formula Ford Series winner Thomas Randle will make his Toyota Racing Series debut this summer.
The 18-year-old will join ETEC Motorsport for the five meeting single seater championship, set to begin at Ruapuna Park at January 14-18.
This year the New Zealand championship will welcome an all-new chassis, adopting the latest 1800cc Toyota powered Tatuus FT-50.
In the past the championship has attracted rising stars from Europe with the likes of new GP3 champion Alex Lynn and Red Bull F1 driver Daniil Kvyat using the category to aid their careers.
Randle hopes the opportunity will aid his dreams of climbing the single seater ladder to Formula 1.
The TRS will mark a preparation run for the driver's recently confirmed assault on the 2015 CAMS Australian Formula 4 Championship with DREAM Motorsport.
"The past few days have just been incredible for me, I really feel like Christmas has come early," said Randle, who secured the Formula Ford title at Phillip Island on Sunday.
"I am extremely excited to be racing in the Toyota Racing Series and I cannot wait to join the ETEC Motorsport team.
"TRS is an awesome series, and with the state-of-the-art Tatuus chassis and a field featuring so many up and coming international drivers, it really is a taste of European-style open wheel racing on this side of the world.
"The list of drivers who have succeeded in this series shows that if you can win in TRS, you can go on to do great things on the world stage, so I will definitely head to NZ in January looking to fly the Aussie flag and be competitive."
In addition to his overseas foray in TRS, Randle will also head to the USA early next year for a US Formula Ford 2000 test, his prize for winning the Australian Formula Ford Series.
Toyotas Racing Series 2015 Calendar
Round 1: Ruapuna Park 14-18 January
Round 2: Teretonga Park 22-25 January
Round 3: Hampton Downs 29 Jan-1 February
Round 4: Taupo 5-8 February
Round 5: Manfeild 12-15 February