Porsche wins epic WEC encounter in Brazil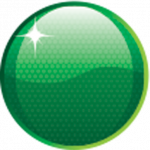 Porsche has recorded a maiden victory in its comeback to LMP1 racing with a bitter-sweet triumph in the finale World Endurance Championship round at Interlagos.
The #14 919 Hybrid driven by Neel Jani took the chequered flag under the Safety Car to beat the #8 Toyota TS040 Hybrid of Anthony Davidson.
Jani, Marc Lieb and Romain Dumas staged an epic battle through the course of the 6 Hour race against Davidson and Sebastien Buemi.
Fittingly the retiring Le Mans legend Tom Kristensen landed on the podium, guiding the #1 Audi e-tron quattro to third place alongside team-mates Lucas di Grassi and Loic Duval.
The race was neutralised following the massive accident involving Mark Webber in the #20 Porsche with just under 30 minutes remaining.
Toyota was within 14s of overhauling Porsche at the time with the #8 on fresh rubber while the #14 919 was forced to double stint on its tyres which had set up a potential grandstand finish.
The Japanese giant still had cause to celebrate by claiming the manufacturers title to go with the drivers crown already won by Davidson and Buemi.
Jani said Porsche's breakthrough win after eight rounds of the WEC with their 2-litre V4 cylinder Hybrid was a perfect finish to the season.
"Our first year and the last race we did. We have been close several times to it with pole positions and our pace," Jani said.
"This made our return and our mission perfect for 2014."
At the halfway mark the #14 led the #8 by just over a dozen seconds with the #20 Porsche of Webber, Brendon Hartley and Timo Bernhard third.
Toyota then took the lead with the Japanese V8 LMP1 trading places with Porsche at the top of the standings in an absorbing battle.
The #47 KCMG driven by Matthew Howson, Richard Bradley and Alex Imperatori scored the LMP2 class victory however SMP Racing's Sergey Zlobin, Nicolas Minassian and Maurizio Mediani claimed the LMP2 World Championship.
The #26 Liger Nissan driven by Olivier Pla suffered a heavy crash into the barriers early in the race after a brake failure.
Stefan Mucke and Darren Turner took the LM GTE Pro victory in the #97 Aston Martin while Pedro Lamy, Christoffer Nygaard and Paul Dalla-Lana won the LM GTE Am battle.
Emerson Fittipaldi received a pitlane penalty late in the GT Am class Ferrari he shared with Alex Pier Guidi and Jeff Segal before finishing the last of the classified finishers in 21st.