Karting community mourns death of Ivermee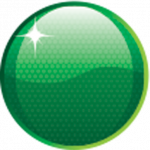 The death of Aaron Ivermee at 30 years of age has sent the Australian karting community into mourning.
Ivermee succumbed to a short battle with cancer, sending a jolt through the tight knit group of karters.
Always a strong campaigner in major events in Victoria, he was a regular part of the CIK Stars of Karting events and was a front-runner at major national events.
He was a leading member of the Geelong Kart Club.
Following in the wheeltracks of his father Norm, a former State Champion in his own right, Ivermee began karting at the age of 12.
Those close to Aaron remember him as a great bloke with a kind heart who possessed an infectious laugh.
Aaron is survived by his father Norm, mother Willie and sister, Janelle.