CAMS Formula 4 unveils inaugural calendar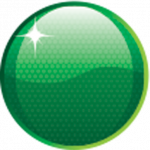 The CAMS Australian Formula 4 Championship has released its calendar for the inaugural season next year.
As previously reported the single seater championship's seven round season will feature entirely on the support bill at V8 Supercars events.
The championship will be contested over 21 races.
Formula 4's inaugural event will take place at the Townsville 400 on July 10-12 before moving onto Queensland Raceway on July 31-August 3.
Sydney Motorsport Park will host the third round in August 21-23 before featuring at the prestigious Wilson Security Sandown 500 in September.
The championship will not feature at the marquee Supercheap Auto Bathurst 1000 but instead will return to action on the Surfers Paradise street circuit for the Castrol EDGE Gold Coast 600.
The iconic Phillip Island circuit will hold the penultimate round in late November with the final three races due to take place at Sydney's Olympic Park street circuit.
"Along with a lot of people at CAMS and the FIA, I am just as excited as the young drivers who will be competing in the CAMS Australian Formula 4 Championship next year," said CAMS CEO Eugene Arocca.
"It is a landmark and history making moment for Australian motor sport and I look forward to seeing these Formula 4 machines fire up and provide fans with a glimpse of our motor sport stars in the making."
V8 Supercars CEO James Warburton has welcomed the category's inclusion at seven V8 events next year.
"Formula 4 is an exciting new category and V8 Supercars is pleased to have this new category of young stars on our calendar in 2015," said Warburton.
"I have little doubt it will make for very competitive and entertaining racing by our motor sport stars of the future."
2015 CAMS Australian Formula 4 Championship Calendar:
Round 1: Castrol Townsville 400 – July 10-12
Round 2: Coates Hire Ipswich Super Sprint – July 31- August 2
Round 3: Sydney Motorsport Park Super Sprint – August 21-23
Round 4: Wilson Security Sandown 500 – September 11-13
Round 5: Castrol EDGE Gold Coast 600 – October 23-25
Round 6: Phillip Island Super Sprint – November 20-22
Round 7: Sydney 500 – December 4-6