Solberg ends World Rallycross season on a high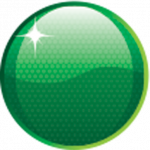 Petter Solberg ended the inaugural FIA World Rallycross Championship campaign in style with victory in Argentina.
The newly crowned world rallycross champion dominated the final round of the season at San Luis with the Norwegian topping the intermediate classification before going on to win his semi-final and the final.
Solberg started the final from the front row and was initially challenged by the Ford of Reinis Nitiss but the former world rally champion held firm.
There proved to be no stopping Solberg as he came through a joker lap on the final tour to claim his fifth win of the season.
Nitiss came home almost five seconds adrift of Solberg with debutant Kevin Eriksson coming home in an impressive third.
"This is a dream come true," said Solberg.
"We started the season with a win in Portugal, and to finish with another win in Argentina feels really amazing.
"This championship has so many talented drivers and I am extremely impressed with the high standard of driving we have had this year – especially from the younger guys.
"Now I'm looking forward to Doha for the FIA Awards Ceremony but I will be back and fighting for more seasons to come."
Hansen Peugeot driver Timmy Hansen finished the final round of the season in fourth ahead of Marklund Motorsport's Toomas Heikkinen, who secured the runner up spot in the championship.
Former World Rally Championship driver Manfred Stohl made an impressive debut as he reached the semi-finals behind the wheel of the PSRX Citroen. A crash in the semi-final dashed his hopes of reaching the final six.
Elswehere, Ford Olsbergs MSE wrapped up the Teams' Championship with Nitiss and team-mate Andreas Bakkerud finishing in second and sixth respectively.