Miller to undergo minor shoulder operation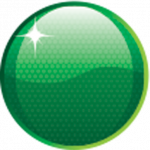 Jack Miller will head to Europe for a minor shoulder operation following a successful first test aboard the 2015 LCR Honda he will campaign in MotoGP next season.
The 19-year-old Queenslander will have four screws removed from an existing right collarbone injury in an operation to be conducted at Dexeus University Hospital in Barcelona by renowned MotoGP physician Dr Xavier Mir.
The procedure follows an encouraging three-day test at Malaysia's Sepang circuit where Miller acclimatised to the Open Class Honda RC213V-RS.
Miller completed 33 laps of the 5.5km circuit on the final day of the test which included a race simulation to test his fitness levels.
Despite a small low side crash, Miller says he feels comfortable on the 2015 LCR Honda and will now focus on a training regime to improve his physical condition ahead of his maiden season in the premier class.
"In general I was really happy with how the bike went, we made more improvements and every time I get on it I feel more and more comfortable, and that means I'm getting faster and faster," said Miller.
"We had a small crash in the morning, but it was nothing serious and there was no real damage to the bike, as it was at slow speed carrying a bit too much lean angle over a couple of bumps.
"All in all, I would say I'm very happy how the bike worked during the whole test. It has been positive.
"I'm looking forward to the off-season now, and I'll be training hard and getting my body in the physical condition needed for MotoGP.
"We managed a long run today and whilst it was really hard, my body stood up to it, so I look forward to coming back even stronger in February."