Clean sweep for Evans, Van Gisbergen at Puke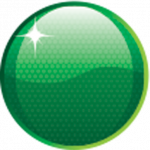 Simon Evans and Shane Van Gisbergen have produced a triple treat in the Fuchs 500 BNT NZ SuperTourer round at Pukekohe.
Following on from their victory in the 35-lap opening heat, Evans and Van Gisbergen proved untouchable in the two longer races.
In doing so the pair claimed the trophy for category's trio of endurance rounds.
Run in dry-wet-dry conditions, the Smeg Racing Holden duo beat home Mitch Cunningham and Cameron Waters with Tim Edgell and Steve Owen claiming third in the final 68-lap heat that was shortened by two laps.
Evans and Van Gisbergen had earlier swept to victory in the 70-lap second race ahead of Angus Fogg and Tony D'Alberto.
Greg Murphy and Jack Perkins were third before claiming fourth in the final heat.
The much travelled Van Gisbergen was thrilled at claiming the endurance Championship trophy.
"That's my first championship since Formula Ford (2005/06), though I did win the international series of the Toyota Racing Series — I'm pretty excited about it," Van Gisbergen said.
Evans and Van Gisbergen took their rally in the endurance series to seven wins from the nine races.
The conditions proved tricky in the final race with Van Gisbergen assessing the weather and making the call to switch back to slick Hankooks.
"I made the call then to pit for slicks – I could see that Murphy was fast on his slicks and I saw the rain go past," the Tekno V8 Supercars driver said.
Evans, the older brother of GP2 Series star Mitch Evans, is now keen on pursuing drive in the V8 Supercars Dunlop Development Series.
In the NZ Touring Cars, Jason Bargwanna pulled off a winning treble across the weekend.
Following on from his opening race win, Bargwanna (Toyota Camry) beat Nissan Altima driver Nick Ross in the final two encounters.
"Last time we were here at the end of last year's championship we lost two engines so to come here this weekend, get pole and three race wins is very exciting for the guys." said Bargwanna.
Lance Hughes and Kevin Williams claimed third place in the 14 and 20 lap races respectively.
Williams also swept to three wins in the TL class of the category.
"A pole position and three wins it was a fantastic weekend… and we got the fastest lap in that last race," said Williams.