Title battle hots up in Formula Ford finale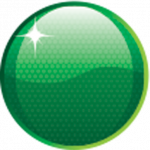 Just four points separate Australian Formula Ford Series leader James Golding and rival Thomas Randle following an intense opening race at Phillip Island's season finale.
Jordan Lloyd emerged triumphant from a race-long battle with pole-sitter Randle to win Race 1 of Round 6, which is being run as part of the popular Island Magic event.
With the duo swapping the lead almost every lap, Lloyd eventually held off Randle by a meagre 0.02s across the finish line.
The win sees Lloyd close to 10 points behind Golding to make it a three-way title fight with just two races remaining on Sunday.
Golding was caught up in an opening lap stoush on the exit of MG Corner, sending him to the rear of the field.
With his Spectrum undamaged, he was able to recover to 15th but missed out on scoring any crucial points.
The Borland Racing Developments driver will start from deep in the field for tomorrow's Race 2, while his two main title rivals occupy the front-row.
Sonic's Nick Rowe held off sustained pressure from Liam Sager to claim third in Race 1 behind the leading duo.
North American visitors Tristan DeGrand and Max Mallinen enjoyed quiet Australian racing debuts, finishing in 10th and 19th respectively.
James Garley took out the 2014 Kent Series following the early weekend retirement of Cameron Walters.
With Walters out of the equation, second was enough to ensure Garley holds an unassailable lead heading into Sunday.
Victorian Cade Southall claimed the Kent race win after the retirement of race favourite Scott Andrews mid-way through the opening encounter.
The Formula Vees are meanwhile holding their annual Nationals meeting at Island Magic, with a capacity 58-car grid putting on an impressive display.
Michael Kinsella and Heath Collinson were the winners of the opening two heats.