Sainz Jr completes Toro Rosso line up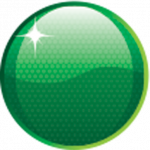 Formula Renault 3.5 champion Carlos Sainz Jr will graduate to Formula 1 with Toro Rosso next year.
The 20-year-old son of two-time world rally champion Carlos Sainz Sr will join Max Verstappen at the team filling the seat vacated by Jean-Eric Vergne this week.
Sainz Jr has been part of the Red Bull junior driver program since 2010 and made his test debut with Toro Rosso at Silverstone last year.
The Spaniard, who joined Red Bull Racing at the post season test in Abu Dhabi this week, turned heads this year by recording seven race wins on the way to securing the Renault 3.5 title.
"Ever since I have been part of Red Bull's Young Driver Programme, this has been my aim and I want to thank Red Bull for putting their faith in me," said Sainz Jr.
"I have had a very successful season in World Series by Renault this year and now I am looking forward to taking the step up to Formula 1.
"I tested for a day with Toro Rosso last year and I liked the atmosphere in the team.
"In the next few months I will be working hard on my preparation, ready to get in the cockpit in Jerez for the first test of next year.
"It will be nice to make my "official" debut as a Formula 1 driver in my home country."
Toro Rosso boss Franz Tost says he has been keeping an eye on Sainz Jr this year and has already been impressed by the driver's maturity behind the wheel.
"I have watched Carlos progress through the junior categories, always improving as he moved higher up the ladder, culminating in a well-deserved win in this year's World Series," said Tost.
"However, I also remember the day's testing he did with us at Silverstone in 2013 in the STR8.
"He really surprised me and his engineers that day, with his mature approach and his speed."