Evans, Van Gisbergen take Race 1 at Pukekohe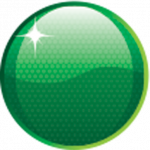 Simon Evans and Shane Van Gisbergen continued their strong form by landing the opening heat of the Fuchs 500 BNT NZ SuperTourers meeting at Pukekohe.
After landing pole position, Evans and Van Gisbergen recorded a 5.9s win in the 35-lap race from Tim Edgell and Steve Owen.
Richard Moore and Tim Slade, the overall winners of the TR Group Waikato 400 at Hampton Downs earlier this month, were third in their M3 Racing prepared Commodore.
Van Gisbergen soon cleared out from the field before Evans took over the Holden.
"I pushed pretty hard but at the same time was able to look after the tyres," Van Gisbergen said.
"We needed to build a gap so that we'd be safe during the driver change."
Van Gisbergen and Evans have established a big points lead in the endurance series, having now won four of the six races staged.
The minor placings were hotly disputed with Moore almost pulling off a move for second on the final lap.
"I tried to pass him (Edgell) on the inside at the hairpin on the last lap but he blocked me and we touched," Moore said.
"Oh well, I would probably have done the same in his situation."
Dominic Storey and Nick Percat were fourth ahead of veteran Angus Fogg and Tony D'Alberto while Greg Murphy and Jack Perkins were sixth in the 11-car field.
In the NZV8 Touring Cars, Kevin Williams won the TL class of the opening race after Craig Baird received a 10s penalty for a false start.
Williams had qualified on pole with Baird beside him on the front row of the grid but it was Baird who led from the start taking the TKR Holden all the way to the chequered flag only to have the penalty applied.
Baird was then placed behind Williams who held on tight throughout the race finishing close enough behind the Team Kiwi Driver to claim the race win.
"Once I heard that (there was a penalty), I knew I just had to hold on to him and finish the race close enough behind." said Williams.
The two Holden drivers have now won two races each and share the top of the championship table both with 284 points after four races.
Wellington driver Brock Cooley was third ahead of Aucklander Brad Lathrope and Hamilton's Steve Taylor all three drivers in Fords.
The TLX class saw Jason Bargwanna capitalise on pole session to run away with the race ahead of defending champion Nick Ross (Nissan Altima).
Bargwanna led from the outset setting a new lap record of 1:06.29s in the process.
Commodore drivers Ian Booth and Lance Hughes finished third and fourth respectively.