Miller happy with MotoGP test progress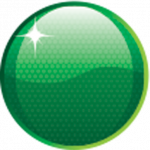 Jack Miller says his confidence is growing aboard the new 2015 Honda MotoGP bike as his preparations to join motorcycle racing's premier class continue.
The 19-year-old Queenslander completed 48 laps on LCR Honda's 2015 specification RC213V-RS during the second of a three day test at Malaysia's Sepang circuit.
Miller shaved almost two seconds from his previous personal best lap time posting a 2:03.1s effort in yesterday's session at the 5.5km circuit.
The young Australian has been riding the bike with limited electronic aids in a bid to help acclimatise to the extra power of the MotoGP prototype bike.
"I'm particularly happy with the progress we have made on the bike," said Miller.
"I certainly seem to have found a bit of the confidence we have been lacking. We were quicker on every single exit from the pits, so that makes us all happier.
"We got to try another tyre on the rear and this also worked quite well."
The test will conclude today with the Moto3 runner up expected to complete a race simulation to test his physical fitness on the bike.
"We will aim to make a couple of longer runs on the final day to see how my physical condition is over several laps and hopefully the weather will hold out a bit longer," he added.