Latvala: WRC crews can live without split times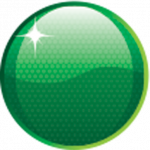 The FIA's move to outlaw split times will not affect the closeness of competition in the World Rally Championship, according to Volkswagen ace Jari-Matti Latvala.
Crews in the WRC will be forbidden to receive split times, currently delivered via text messages from their teams, in 2015.
The FIA has made the move in an attempt to take some control away from drivers who have established comfortable leads by then managing their gap and dulling the spectacle.
Ultimately though the FIA concedes that the outlawing of information sent to competitors in between special stages outlining the intervals between competitors cannot be controlled 100 percent.
Coming off the back of his most successful WRC season with four victories, Latvala says it is more important to receive information of a pending hazard on a stage.
"What is important is that we can get the information in the car if there is an accident and someone is blocking the road," Latvala told Speedcafe.com.
"Forget the the split times its not so critical. I can lead without split times.
"Okay, it's nice for sure in some places in the long stages you know which pace you are going.
"But I can live without it, it's not a problem."
The outlawing of split times has caused bewilderment within WRC teams who state that officials will be unable to properly enforce the rule.