Hulkenberg signed for third Porsche 919 Hybrid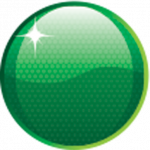 Nico Hulkenberg will supplement his Force India F1 duties with the Le Mans 24 Hour next year after being signed to Porsche's third LMP1 racer.
Porsche recently announced a third 919 Hybrid will be added to its Le Mans assault with Hulkenberg the first to be confirmed for a three driver line-up.
The 919 will have its first encounter in the World Endurance Championship in the Spa 6 Hour on May 2, six weeks ahead of its Le Mans assignment.
The 27-year-old German will be the first participating F1 driver to compete at La Sarthe since Sebastien Bourdais did the classic while serving as a Toro Rosso driver in 2009.
Hulkenberg's only previous experience with a Porsche Hybrid racer was in 2010 when he drove a 911 GT3-R Hybrid in a test at the Nurburgring.
"Porsche and Le Mans – this combination probably attracts every race driver," Hulkenberg commented.
"I've been a Porsche fan for a long time and have been watching their return to the LMP1 class closely.
"The desire grew to drive that car at Le Mans."
The F1 calendar does not have clashing races with WEC with Force India's boss Vijay Mallya giving Hulkenberg the final blessing to take up the Porsche offer.
The LMP1 team principal Andreas Seidl said there were specific areas needed to bring Hulkenberg up to speed in the 919.
"Now we will prepare Nico for his new challenges such as dealing with the traffic of the slower GT cars and racing into the Le Mans night," Seidl said.
"We have got a road map in place which should enable him to exploit his driving abilities at his Le Mans debut.
Porsche will continue with the current driver line-ups for its existing # 20 (Timo Bernhard, Mark Webber and Brendon Hartley) and #14 (Neel Jani, Romain Dumas and Marc Lieb) 919s next year.
It is not clear when Porsche will name the remaining two drivers for the third 919.