Spike Goddard enjoys solid F1 test debut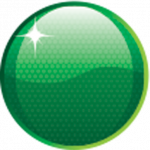 Australian Spike Goddard enjoyed a solid maiden Formula 1 hit-out at Abu Dhabi's post-season test, recording the sixth fastest time of the day for Force India.
The 22-year-old Formula 3 runner completed a full day in the VJM07, which was steered by Jolyon Palmer on Tuesday.
Goddard completed a trouble-free 89 laps including a best of 1:44.9s that put him 2.3s from Pascal Wehrlein's ultimate pace in the Mercedes.
The time saw Goddard marginally quicker than countryman Daniel Ricciardo, who was seventh fastest in the Red Bull.
"I felt today went really well," said Goddard, who like many of the post-season testers, brought considerable funding to the team for the Abu Dhabi laps.
"The VJM07 is a massive step up from my Formula 3 car so the first part of the day was devoted to adjusting to the new machinery.
"The power and downforce of these cars is something on a completely different level; it was a massive shock to the system, but I got used to it fairly soon.
"We chipped away at the lap time in every run and in the end we got to a pretty good time and 89 laps, which is a fair bit of running.
"I am pretty happy about the work I did with the team and the way everyone worked with me.
"I'd love to keep a link with Sahara Force India: it's a fantastic group of people and I'd like to contribute and help as much as I can."
Force India's chief engineer, Tom McCullough, said that Goddard adapted quickly to the car.
"Spike did a good job and really made the most of his first opportunity in a Formula 1 car," he said.
"It's always a big jump from Formula 3 to Formula 1, but he adapted quickly and gradually built up his confidence and speed throughout the test."
Goddard's running included testing a new device mounted to the car's roll-hoop dubbed the Info Wing.
Developed by Anthony Hamilton, the father of two-time world champion Lewis, the wing features an LED display to provide race information, such as current position and tyre compound, for fans.