Miller tests 2015 MotoGP Honda at Sepang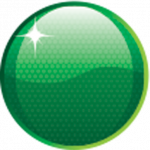 Australian motorcycle star Jack Miller has completed the first laps aboard the Honda bike he will contest the 2015 MotoGP season.
The 19-year-old Queenslander has joined up with the LCR Honda squad for a three-day test at Malaysia's Sepang circuit to get to grips with his new Honda RC213V-RS.
Prior to the test Miller had only ridden a 2014 specification MotoGP Honda machine at Spain's Valencia circuit earlier this month.
Miller recorded 39 laps of the 5.5km circuit posting a personal best time of 2.04.92 seconds, five seconds adrift of this year's pole position time set by Marc Marquez.
An afternoon rain shower curtailed his run yesterday but the Aussie was pleased with his performance.
"The bike is still incredible, I'm really happy with the power it has and so to ride it here in Malaysia and to be able to use its full potential is great," said Miller.
"We got a chance to learn another track on the new bike and it is a completely different style here compared to Valencia.
"It was actually quite a difficult day because the bike was slipping and spinning up quite a lot, with there not being many bikes out on-track.
"By the end of the day, though, I started to really enjoy myself. I'm learning more and more about how to adapt my style to the CWM LCR Honda and how to set it up a bit better."
As a rookie, the 2014 Moto3 runner up is allowed extra test days to ease his transition to the premier class next year.
LCR Honda boss Lucio Cecchinello says the objective of the test is to allow Miller to build his confidence with the much more powerful Honda premier class machine.
"Firstly, we're looking for an initial injection of confidence for Jack," Cecchinello told motogp.com.
"We are not naïve enough to believe that a rookie from Moto3 is immediately going to be producing unbelievable lap times.
"The objective of this test is to gain confidence with what will be Jack's race bike for the season ahead.
"It is especially important for him to understand how the bike reacts with the different regulations.
"We have elected to begin these tests without too many electronic aids in place.
"We want him to understand that the electronics will be a help which he is going to receive in the future, but only once he has first fought to the extreme with the bike itself.
"Once he has adapted his style and body to the bike and finds the natural limit with it, we will then give him more electronics in small doses."