Ingall returns to LDM chassis for Sydney finale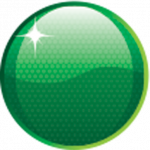 Russell Ingall will be back in Lucas Dumbrell Motorsport's Triple Eight-built chassis for what looms as his final V8 Supercars event as a full-time driver.
LDM campaigned an ex-Garry Rogers Motorsport Commodore, leased from Dragon Motor Racing, at the Gold Coast and Phillip Island following a heavy crash late in the Bathurst 1000 for its regular chassis.
The team has since completed a rebuild of 888-035 ahead of the December 5-7 Sydney NRMA 500.
While last year's Sydney event was billed as a farewell meeting for Ingall as he departed Walkinshaw Racing, the 50-year-old subsequently returned for 2014 with LDM.
Although yet to be confirmed by the driver, this year is expected to be a low-key exit before moving into a co-driver role next season.
Ingall sits 19th in the championship heading to Sydney; a circuit that the former champion says suits his driving style.
"Our form on street circuits has been good this year, and I think when you combine that with Sunday's longer race, we should be in with a good chance," he said.
"Sunday will be our strong point, the longer races have benefited us in the past.
"We showed good form on the Gold Coast and that was in a car we didn't know, we are back in our regular car now so I am looking forward to giving it a red hot go.
"This is my style of track, it rewards the racers and requires commitment and aggression."
Dragon Motor Racing will meanwhile return to the Dunlop Series this weekend, with Garry Rogers Motorsport running its second-tier Commodore for Formula Ford star and GRM mechanic James Golding.