Four-car Formula 4 tilt for DREAM Motorsport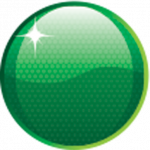 Rising star Thomas Randle will lead a four-car effort from DREAM Motorsport in the inaugural Australian Formula 4 Championship next year.
DREAM, an acronym for Dean Randle Engineering and Motorsport, was started by the Melbourne-based Randle family earlier this year, running two cars in the Australian Formula Ford Series.
The 18-year-old Thomas Randle will this weekend vie for the Formula Ford title before graduating to F4 next year.
DREAM is the first team to commit to four F4 entries and says it will also expand to run three Formula Fords from its Dandenong workshop.
"We are incredibly excited to be expanding DREAM Motorsport and entering Formula 4 ahead of its debut season in Australia," said Dean Randle, a former Australian Sports Sedan Champion in his own right.
"Never before has Australia had an open wheel racing championship officially certified by the FIA and genuinely run to the same regulations as the rest of the world.
"It is a very exciting time for Australian open wheel racing, coupled with the resurgence of Formula Ford at national series level.
"DREAM stands for developing future motorsport champions, and when CAMS announced its vision for Formula 4 earlier this year it was clear that we had to be a part of it."
DREAM plans to become a two-tier stepping stone for young drivers looking to progress through Australia's open-wheel ladder.
The team has bolstered its credentials by partnering with Chris Jewell's Velocity Management Group, which specialises in providing media and public relations, sponsorship and fitness programs for young drivers.
Velocity founded and managed the Fujitsu 'Cool' Driver Program from 2011-2013, helping to launch the careers of Scott McLaughlin, Cameron Waters, Shae Davies and Renee Gracie.