F1 to drop double points and standing restarts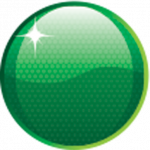 Formula 1 is set to abandon the controversial double points and standing Safety Car restart rule changes for next season.
After a meeting of the F1's Strategy Group and Commission in Geneva, British motorsport news outlet Autosport has reported that teams have agreed to drop the rules from next year's sporting regulations.
The move is yet to be officially ratified by the FIA which is likely to occur at next week's World Motorsport Council meeting in Doha.
The introduction of double points for this year's final round of the season was met with universal disapproval from fans, teams and drivers.
Supported by Bernie Ecclestone, the initiative was signed off in order to keep the championship battle alive at the final round, but it failed to have an impact this year.
Standing restarts following Safety Car periods was initially agreed to by the F1 Commission in June, but it appears growing safety concerns has seen teams decide to abandon the rule change.
Meanwhile, it appears Carlos Sainz Jr is the favourite to partner Max Verstappen at Toro Rosso after Jean-Eric Vergne confirmed he will leave the team.
The Frenchman has been a fixture at Red Bull Racing's sister team for the past three seasons making 58 grand prix starts.
At the Belgian Grand Prix Toro Rosso announced that Verstappen would replace Vergne to line up alongside Daniil Kvyat in 2015.
However, Sebastian Vettel's move to Ferrari saw Kvyat promoted to the world champion squad creating a vacancy at Toro Rosso.
While hopeful of remaining at the team, Vergne has confirmed on Twitter he will leave the squad opening the door for young gun Sainz Jr, who tested with Red Bull at Abu Dhabi this week.
"Despite a good season & 22pts, I'll not drive anymore for Toro Rosso in 2015. Thanks for those years. Let's go for another big challenge," said Vergne on Twitter.