Ambrose adapting NASCAR style to Supercar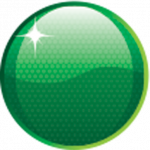 Marcos Ambrose says it will take time to fully adapt Dick Johnson Racing's V8 Supercar to the driving position he has become accustomed to during nine years in NASCAR.
The 38-year-old is having the second of his two private tests at Queensland Raceway today ahead of his return to the Australian championship in Sydney on December 5-7.
The driver has spent the bulk of the two days feeling out a list of set-up changes to the car, which is the first Next Generation V8 Supercar he has driven.
A strong focus has also been on tweaking the ergonomics of the car to Ambrose's liking; including running the steering wheel as close to the driver as possible.
The NASCAR-style set-up has created some steering vibrations for the driver to deal with, which after more adjustments this week, the team is confident it is largely on top of.
Ambrose, however, admitted to Speedcafe.com that he's unlikely to be completely comfortable with the steering position before Sydney.
"We've got it (the steering wheel) about as close as I can but I'm not close enough to eat it yet," he smiled.
"I'll work on it in the off-season to try to get it to where we're really comfortable.
"Where we've got it right now is a bit of a hybrid, but it's certainly good enough to get through Homebush.
"It's just drivers have different preferences and over the years in NASCAR I've had a steering wheel that's been nice and close and I feel comfortable with that now.
"I look forward to seeing how it goes in a Supercar."
The different weight distribution, rear suspension and gearbox have also provided Ambrose with plenty to think about during his early tests.
While the latest transaxle gearbox was only introduced to the category last year, the move from a H-pattern shifter to the sequential set-up occurred just two seasons after Ambrose left for the US.
"I'm a fan of the H-pattern. I've been using the H-pattern in NASCAR for the last five years," he said.
"I've driven sequential boxes but my personal preference is the old H-pattern, just because you can jump between gears if you want to. It helps in the rain and helps on downshifts.
"But this is technology right here and it's a good box. It certainly give you a firm, precise feel and that's what you're after."
Despite being encouraged by the progress made through the tests, Ambrose remains cautious on his Sydney prospects.
The Sydney Olympic Park venue relies heavily on braking confidence; an area the Tasmanian says he's still working on.
"It's going to be in the deep end there for sure with a brand new track," he said of Sydney.
"It's ok to run around here when you're on your own but when you're in a pack of angry V8 Supercars come practice time, it's going to be very different.
"I've got to really learn the drivers, the formats and the track. It's going to be a big ask for me going there but I'm really looking forward to it."
Ambrose has had a largely trouble-free two days of testing, save for an early lock-up and off at Turn 3 during today's run that resulted in a punctured tyre.
DJR is also testing a number of development items on the #66 Falcon today ahead of the 2015 season.