Lexus in 'high level' V8 Supercars talks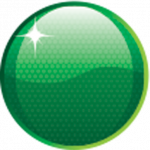 Lexus Australia chief executive Sean Hanley says the luxury brand is in "high level discussions' with V8 Supercars about entering the category under its future rule package.
The declaration from Hanley over the seriousness of the talks follows a series of comments in recent months expressing interest in a V8 Supercars entry.
Hanley says that the company's two-door RC F could prove a strong fit for the series, which will open up its rules to include coupes and non-V8 engines from 2017.
"We've had very high-level discussions with V8 Supercars," Hanley told motoring website CarAdvice.
"V8 Supercars never approached me, any interest we have shown has come from Lexus. We initiated a high-level discussion.
"It is certainly something we're examining. Are we interested? The truth is yes we are (and) frankly we think that RC F may suit that landscape in the future.
"I think the direction that Lexus is going in terms of great design and performance, a coupe V8 … that association can show off further the Lexus performance credentials."
The basis of V8 Supercars CEO James Warburton's 'white paper' outlining the concept of a revised rule package, as well as a rebranding of the championship, is set to be made public in Sydney next Wednesday.
While V8 Supercars 'opened the shop front' to new manufacturers with its Car of the Future in 2013, the continued requirement for a 5.0 litre V8 engine has seen just Nissan and Volvo make the plunge in a factory capacity.
The new rules will effectively allow marques to present any engine configuration they like to V8 Supercars, which will then work to fit the new motors into its new-for-2014 performance parity structure.
Somewhat ironically, Lexus' RC F is powered by a 5.0 litre V8 in its road going form.
The company has already confirmed a GT3 specification racing version of the coupe, featuring a 540bhp version of the engine.
The car, revealed to the public earlier this year and set to be delivered to teams in 2015, could also provide Lexus a ticket into the growing Bathurst 12 Hour.
Lexus is the luxury arm of Australia's biggest selling automotive brand Toyota.