Jim Richards confirmed for Sydney HTC field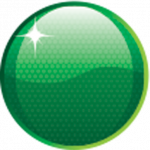 Australian Touring Car legend Jim Richards will drive his 1990 championship winning Nissan in the Heritage Touring Car support demonstrations at the Sydney NRMA 500.
Richards will commandeer the Skyline GTS-R he used to spring to the third of his four ATCC titles in the demo runs at the December 5-7 Sydney Olympic Park meeting.
The seven times Bathurst winner regularly races the Nissan he owns in the Heritage Touring Car class which features log booked Group A and C touring cars that competed between 1973 and 1992.
Up to 20 examples will be featured, ranging from turbocharged Nissans and Ford Sierras to the V8-powered Commodores, Falcons and Toranas of the Group A era along with Toranas from the Group C years.
The 2014 Heritage Touring Cars Group A Champion Terry Lawlor is a confirmed starter in his GIO Nissan GT-R while former Bathurst class winner Scott Bargwanna (cousin of 2000 winner Jason) will drive a unique ex-John Smith Toyota Supra turbo.
Sydney's David Gardner will appear in his recently restored, ex-Alf Barbagallo Perkins-built Commodore Group A VN.
Other cars to feature include an ex-Colin Bond Caltex Sierra, ex-Jim Richards BMW M3, ex-George Fury Nissan Skyline, a range of V8-powered Commodores, Falcons and Toranas from Group A and C and an ex-privateer Volvo 240 turbo.
The Heritage Touring Cars will appear in a 20-minute demonstration session on each of the three days with Saturday's outing the curtain raiser to the first V8 Supercars race and Sunday's acting as the curtain-raiser to the final Dunlop Series race of the season.
Entry list: Heritage Touring Cars, Sydney NRMA 500
| | | | |
| --- | --- | --- | --- |
| Driver | Car | Class | History |
| Terry Lawlor | Nissan GT-R | A | Ex-Mark Gibbs, GIO Bob Forbes |
| Jim Richards | Nissan Skyline GTS-R | A | Ex-factory 1990 ATCC winner |
| Craig Markland | Ford Sierra RS500 | A | 1992 Colin Bond Bathurst Caltex car |
| Scott Bargwanna | Toyota Supra Turbo | A | Ex-John Smith, Toyota Team Australia |
| Luke Ellery | Nissan Skyline DR30 | A | Ex-George Fury, 1987 Sandown 500 winner |
| David Towe | BMW M3 | A | Ex-Jim Richards JPS 1987 Bathurst car |
| Garry Kirwin | Holden Commodore VL | A | Ex-Jagparts, Gerald Kay |
| Norm Mogg | Holden Commodore VL | A | Ex-HRT, Crompton/Percy Bathurst '89 |
| Craig Neilson | Mitsubishi Starion | A | Ex-Kevin Bartlett |
| Paul Axiak | Holden Commodore VK | A | Ex-Barry Jones/Tony Mulvihill |
| Wayne Clift | Holden Commodore VK | A | Ex-Wayne Clift |
| Adam Workman | Nissan Bluebird Turbo | C | Ex-Fred Gibson/John French Bathurst '83 |
| Fraser Ross | Ford Falcon XD | C | Ex-Mike Imrie |
| Ed Singleton | Holden Commodore VH | C | Ex-Allan Grice STP Roadways |
| Frank Binding | Ford Falcon XD | C | Ex-Army Reserve, Bob Muir |
| Shaun Tunny | Holden Torana A9X | C | Ex-Bob Forbes/Kevin Bartlett |
| Michael Logiudice | Holden Torana A9X | C | Ex-Peter Janson/Larry Perkins |
| Rod Hatfield | Holden Torana L34 | C | Ex-Dustings, McRae |
| David Gardner | Holden Commodore VN | A | Ex-Alf Barbagallo Castrol privateer |
| Richard Prince | Volvo 240 Turbo | A | Ex-Laurie Hazelton privateer |
| Jamie McDonald | Holden Commodore VK | A | Ex-Steve Masterton |
| Beach Thomas | Toyota Celica | C | Ex-Graeme Bailey, Chickadee |
| Doug Clark | Toyota Celica | C | Ex-Doug Clark |
| John Abbott | Toyota Supra | A | Ex-Peter Williamson |
VIDEO: Revisit our video on Jim Richards' R31 from Lakeside last year