Full Shannons Nationals event line-ups released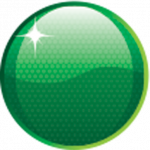 The Shannons Nationals has released its full event line-ups for 2015, featuring 13 categories across its nine rounds.
The AMChamps, Formula 3, Formula Ford, Sports Sedan, Super 6, Kumho V8, GT3 Cup Challenge and Sports Racer categories continue to provide the bulk of the action, each running solely with the Shannons Nationals next season.
The line-up meanwhile confirms that the Nationals will host four rounds of a new class titled the IROC Challenge Series.
The brainchild of Rowan Harman's Motoring Events Management, which promotes a number of rallies around the country, the series will pay homage to the original IROC formula of the 1970s, featuring classic 3.0 litre RS specification 911s.
IROC will run at the Mallala, Winton, Phillip Island and Wakefield Park meetings, while organisers hope to add a further two rounds at state level meetings.
The Carrera Cup and the Australian GT Championship will meanwhile again team with the Nationals for a single outing at Phillip Island, highlighted by the latter's 101 lap endurance event.
The Radical Australia Cup has scaled back to just two rounds with the Nationals, having featured at four events in 2014.
The Australian Superkart Championship and PRB Clubmans also make cameo appearances at two and one rounds respectively.
View the full round-by-round breakdown of the 2015 Shannons Nationals events below.
ROUND 1 – SANDOWN RACEWAY
March 27-29
AMChamp Sandown 3 Hour Classic
Australian Super 6 Touring Car Series
Kerrick Sports Sedan Series
Kumho V8 Touring Cars
Porsche GT3 Cup Challenge Australia
Australian Formula Ford Series
Formula 3 Australian Drivers Championship
ROUND 2 – MALLALA RACEWAY
April 17-18
Kerrick Sports Sedan National Series
Porsche GT3 Cup Challenge Australia
Formula 3 Australian Drivers Championship
Australian Sports Racer Series
IROC Challenge Series
ROUND 3 – PHILLIP ISLAND GP CIRCUIT
May 22-24
AMChamp Great Southern 4 Hour
Australian GT Championship Phillip Island 101
Porsche Carrera Cup Australia Championship
Formula 3 Australian Drivers Championship
Australian Formula Ford Series
ROUND 4 – WINTON MOTOR RACEWAY
June 12-14
Australian Super Six Touring Car Series
Kumho V8 Touring Car Series
Porsche GT3 Cup Challenge Australia
Australian Formula Ford Series
Australian Sports Racer Series
IROC Challenge Series
ROUND 5 – SYDNEY MOTORSPORT PARK
July 3-5
Australian Super Six Touring Car Series
Australian Superkart Championship
Porsche GT3 Cup Challenge Australia
Formula 3 Australian Drivers Championship
Australian Formula Ford Series
PRB Clubman Series
ROUND 6 – QUEENSLAND RACEWAY
August 7-9
AMChamp Fight in the Night
Australian Super Six Touring Car Series
Kerrick Sports Sedan Series
Kumho V8 Touring Car Series
Porsche GT3 Cup Challenge Australia
Formula 3 Australian Drivers Championship
Australian Formula Ford Series
Australian Sports Racer Series
ROUND 7 – PHILLIP ISLAND GRAND PRIX CIRCUIT
September 18-20
Australian Super Six Touring Car Series
Kumho V8 Touring Car Series
Australian Superkart Championship
Porsche GT3 Cup Challenge Australia
Radical Australia Cup
Formula 3 Australian Drivers Championship
Australian Sports Racer Series
IROC Challenge Series
ROUND 8 – WAKEFIELD PARK
October 16-18
AMChamp Wakefield Park Twin 200s
Australian Super Six Touring Car Series
Kerrick Sports Sedan Series
Formula 3 Australian Drivers Championship Grand Finale'
Australian Formula Ford Series
IROC Challenge Series
ROUND 9 – SYDNEY MOTORSPORT PARK
November 13-15
AMChamp Australian 4 Hour
Kerrick Sports Sedan Series
Kumho V8 Touring Car Series
Radical Australia Cup
Australian Sports Racer Series