Aussie joins Jorge Lorenzo for Ferrari GT tilt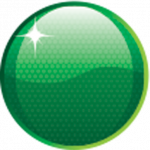 Australian GT driver Liam Talbot will co-drive with MotoGP star Jorge Lorenzo in the upcoming Gulf 12 Hours in Abu Dhabi.
The event will mark the latest in a series of international endurance outings for Brisbane-based Talbot in Kessel Racing's Ferrari squad.
Two-time MotoGP world champion Lorenzo is set to be one of the star attractions of the race at Yas Marina, making a rare appearance on four wheels.
The Kessel Ferrari 458 GT3, which will also be shared by two other co-drivers, will sport backing from Monster Energy for the December 13 race.
"It's a real privilege to race again with Kessel Racing and partner with Lorenzo, as it's his first time racing in the 458, I'm looking forward to seeing what we can achieve," said Talbot.
"Kessel Racing run an excellent program and the 458 GT3 is an incredible race car. It has the speed and the aero to be aggressive when you need to, but you can still hold a great rhythm to pace out these longer races.
"With the Gulf 12 Hour being run in two six hour stints, it effectively becomes very near to two sprint races and will allow for more aggressive tactics during the race, with a three hour break separating the six hours under lights that evening.
"I'm excited to get on track and see what we can achieve."
Talbot, the son of the late billionaire mining magnate Ken Talbot, scored a class podium with Kessel at the Nurburgring's Blancpain Endurance Series finale in September.
The result came after a horror Spa 24 Hour campaign that saw co-driver Marcus Mahy seriously injured in a multi-car accident.
The Gulf 12 Hours boasts a 32 car entry, featuring 18 GT3 cars, fielded by the likes of AF Corse, Black Falcon and Von Ryan.
As previously reported, recently crowned Australian GT Champion Richard Muscat will be among the field, driving a Black Falcon Mercedes.