Nissan aero test takes place at Avalon Airport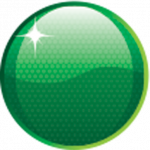 Nissan Motorsport has today undertaken a solo aerodynamic test at Avalon Airport ahead of January's 2015 V8 Supercars homologation running.
As previously reported, Nissan aims to homologate a second update for its Altima next season as it continues to chase a lower drag configuration to improve straightline speed.
The Avalon testing surprised passengers of a delayed Jetstar flight this morning, who watched on as the Jack Daniel's V8 Supercar utilised the empty tarmac between flights.
Observed by an appointed V8 Supercars official, the private test follows similar running for Nissan at Avalon late last year, where the team is able to test at speeds beyond the 200km/h limit featured in the homologation runs.
Nissan Motorsport has spent recent months working alongside Computational Fluid Dynamics specialists Total Sim on its revised package.
If deemed an improvement, the upgraded Altima will join the category's latest round of homologation testing, which will also include the baseline Ford Falcon FG, the new Ford Falcon FG X and the Holden Commodore VF.
"We've been working for a lot of this year with CFD to try and work out how to do it (reduce drag)," Todd Kelly told Speedcafe.com last month.
"If we can achieve it we'd certainly like to revisit it (homologation) because it's pretty clear the amount of times we get passed on the straights in the races (that drag is an issue)."
Like Nissan, Holden is also working on removing drag from its VF package as it strives to match the sleek set-up of Volvo's S60, which features a significantly smaller frontal area than its key rivals.
The Volvo and the Mercedes-Benz will not be present at the January homologation test, which was made voluntary by V8 Supercars.