Arrivabene replaces Mattiacci as Ferrari boss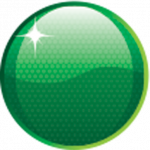 Ferrari has announced that Maurizio Arrivabene will replace Marco Mattiacci as the Ferrari F1 Team Principal.
An employee of Philip Morris, a long time backer of Ferrari through its Marlboro brand, Arrivabene has represented all F1 sponsors on the F1 Commission since 2010.
The imminent departure of Mattiacci swirled around the Abu Dhabi paddock just eight months after he was installed into the position.
"We decided to appoint Maurizio Arrivabene because, at this historic moment in time for the Scuderia and for Formula 1, we need a person with a thorough understanding not just of Ferrari but also of the governance mechanisms and requirements of the sport," Ferrari chairman Sergio Marchionne said.
"Maurizio has a unique wealth of knowledge: he has been extremely close to the Scuderia for years and, as a member of the F1 Commission, is also keenly aware of the challenges we are facing.
"He has been a constant source of innovative ideas focused on revitalisation of Formula One.
"His managerial experience on a highly complex and closely regulated market is also of great importance, and will help him manage and motivate the team. I am delighted to have been able to secure his leadership for our racing activities.
"We would also like to thank Marco Mattiacci for his service to Ferrari in the last 15 years and we wish him well in his future endeavours," Marchionne said.
Mattiacci came into the role in April from his post as Ferrari's chief executive of North America after the sudden axing of Stefano Domenicali.
As Ferrari heads into a new era with Sebastian Vettel replacing Fernando Alonso from next season, Arrivabene's appointment comes at a challenging time for the Scuderia.
Arrivabene has previously held a variety of positions with Philip Morris including vice president of Marlboro Global Communication and Promotions and vice president of Consumer Channel Strategy and Event Marketing.
He has also held the position as an independent member of the board of the Juventus football club since 2012.