Surface repairs set to resume at Bathurst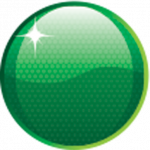 Permanent repairs to the sections of the Mount Panorama Circuit that broke up during the recent Supercheap Auto Bathurst 1000 are set to be resurfaced next week.
The Bathurst Regional Council has confirmed that it has been working with the contractors responsible for the circuit's full resurface last summer and will resume work on the circuit over the December 6-7 weekend.
October's Bathurst 1000 was halted for more than an hour while council workers patched deteriorating sections at Griffins Bend and The Dipper.
"Our engineers have been working closely with the contractors and industry experts in motor racing circuit surface design, to ensure we do not see a repeat of the issues we experienced during the October race," explained Bathurst Mayor Cr Gary Rush.
"Council has built an excellent reputation for its sound management of the Mount Panorama circuit over many years and those high standards will not be compromised in the works required to get the circuit back to its fully operational level."
Bathurst Regional Council's Director of Engineering Services Doug Patterson added that the repair work will take up to a week.
"Preparing the asphalt for the Mount Panorama circuit is certainly not the same process we go through for any other road in our area," he said.
"It is highly technical and requires rigorous testing and reviewing to make sure it is right and while it may take a little longer than we like, we won't take any shortcuts in maintaining the first class condition that is expected of an international race track."
The work will be completed well in advance of the Bathurst 12 Hour, which will take place over February 6-8.