Ricciardo reflects on 'perfect' season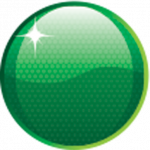 Daniel Ricciardo has described his first season at Red Bull Racing as "perfect" after ending a breakthrough year third in the championship standings.
The 25-year-old Western Australian has been one of the surprises of the season recording three victories while dominating his illustrious four-time world champion team-mate Sebastian Vettel.
Ricciardo ended the season on a high note with an impressive drive to fourth in the Abu Dhabi Grand Prix having started from the pit lane after being excluded from qualifying.
After bursting onto the scene with a second place finish at the the Australian Grand Prix which was rescinded for a fuel flow infringement, Ricciardo went on to claim his maiden grand win with a last gasp effort in Canada.
The young Australian then emerged as a genuine title contender at the halfway mark after back-to-back wins at Hungary and Belgium.
Reflecting on a breakthrough season Ricciardo believes only a world championship triumph could have topped a campaign, which saw him accrue 238 points and eight podiums to finish third in the standings.
He was also the only driver to beat the all conquering Mercedes duo of Lewis Hamilton and Nico Rosberg.
"It's been pretty much a perfect season, as perfect as it can be without holding a world title, so no real regrets, no complaints," said Ricciardo.
"It's nice to not only start the season well, but to finish it well also and I think all the way through it was good – we had a strong summer as well, so the start, middle and end were pretty good."
Ricciardo will step up to lead the Red Bull team next year with Daniil Kvyat replacing Vettel, who has signed a three-year deal with Ferrari.