Hamilton hails second title triumph as best yet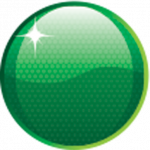 Newly crowned double world champion Lewis Hamilton says his latest triumph engulfs his previous Formula 1 title success.
The Brit secured his second world title with victory in the season ending Abu Dhabi Grand Prix which saw a challenge from team-mate Nico Rosberg fade after the German suffered a mechanical issue with his Mercedes.
Hamilton won his maiden world championship in 2008 for McLaren in dramatic circumstances in Brazil, but having been locked in a hard fought and often fractious season long title fight with Nico Rosberg, he feels this year's success eclipses his previous world crown.
"This is the great day of my life, 2008 was a special time in my life; the feeling I have now is way, way past that and above and beyond," said Hamilton on the podium at the Yas Marina Circuit.
"It's the greatest feeling I've ever had.
"This has been an incredible year, I cannot believe how amazing it has all been – coming to this team, when people said it was the wrong choice, and the steps we took last year and this year is unbelievable.
"This is like an outside-the-body experience."
Having been pushed all the way by his team-mate this season, Hamilton was quick to acknowledge Rosberg's role in what has been tense championship battle which has seen the pair's relationship stretched to breaking point.
Shortly after the chequered flag Rosberg congratulated the 29-year-old on his rival's achievement.
"Nico put on an incredible fight throughout the year, he was a phenomenal competitor," added Hamilton.
"We met back in 1997 and we always said it would be amazing to be racing in the same team and fighting for a world championship.
"He did an amazing job and I'm very sad to know his car wasn't quick enough to fight at the end, but still he was graceful enough to come up to me at the end.
"He came into the room just now, very, very professional, and just said 'fantastic job, you drove really well'. Same for him, he drove really well, especially in qualifying, so hats off to him."
Although dejected after an ERS failure dashed his title hopes, Rosberg, who finished the race in 14th position, admitted that his team-mate deserved to win the world championship and was the better driver this season.
Rosberg's admission comes after campaign featuring an at times bitter rivalry with Hamilton which boiled over on more than one occasion, most notably an opening lap clash the Belgian Grand Prix.
"I'm very disappointed, the chance was there, but it didn't work out," said Rosberg.
"But in the end, my race didn't make a difference because Lewis won the race fair and square. He deserved to win today and also to win the championship.
"He was that little bit better this year and it is fully deserved. He has done an amazing job and was the best driver on the grid this year."
"It's been a great battle between us and that is what I race for. It's been very intense at times but most of the time it's been fantastic."