Hamilton clinches world title with Abu Dhabi victory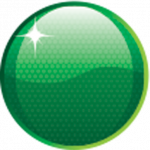 Lewis Hamilton has claimed a second world championship with victory in the Abu Dhabi season finale as a mechanical issue ended Nico Rosberg's title hopes.
The Brit made the best possible start to the race as he led title rival Rosberg in the early stages but the title battle took a decisive shift when Rosberg suffered a mechanical problem on lap 25.
Rosberg was unable to fight his team-mate as an ERS failure sapped his Mercedes of power, allowing Hamilton a relatively free run to an 11th victory of the season.
In the end, Rosberg trundled home in 14th position.
The championship victory for Hamilton comes six years after claiming his maiden world title in 2008 for McLaren.
Felipe Massa ended the season on a high note in second ahead of Williams team-mate Valtteri Bottas.
Red Bull Racing's Daniel Ricciardo produced one of his best drives of the season to finish fourth having started from the pit lane, while Jenson Button finished what could be his final grand prix in fifth for McLaren.
Hamilton made a lightning get away from the start to lead comfortably into Turn 1 from Rosberg and Massa, while Button slotted into fourth.
The big loser from the start was Bottas as he dropped from third to eighth spot behind both Ferrari's of Fernando Alonso and Kimi Raikkonen.
Hamilton wasted little time at the front quickly opening up a healthy lead over Rosberg and Massa, but there was plenty of action behind as slow starting Kevin Magnussen made contact with Adrian Sutil.
The two Mercedes title rivals continued to push hard at the front before making their first stops, with Hamilton retaining his lead after a switch to soft compound tyres.
Massa remained in third ahead of Bottas, who made an early stop to recover the lost ground, while Button held fifth after the first round of stops.
Meanwhile, Ricciardo produced an impressive opening stint to climb to as high as fourth. The Australian was the last to pit on lap 28.
The title race took a decisive switch in Hamilton's favour on three laps earlier when Rosberg reported a loss of power from his Mercedes engine.
The team confirmed his car had lost ERS which allowed Hamilton to move into a healthy 10.7s, while Massa caught and passed the struggling German for second.
Behind, the Lotus of Pastor Maldonado suffered a fiery engine failure.
The championship battle took another twist when Massa took the lead as a result of a second stop from Hamilton, who came out just ahead of Rosberg.
However, Rosberg's struggles continued as he dropped away from Hamilton and lost another place to Bottas.
Ricciardo was the next man to pass Rosberg before going on to move into third as result of Bottas' second stop.
Rosberg's title hopes were dealt another crucial blow as the race moved into its final third with Button finding a way around the Mercedes for sixth. He eventually dropped out of the top 10.
Hamilton regained the lead after Massa's stop with just 10 laps of the race remaining.
In the end, Hamilton held on to take the victory and the a second world title from Massa and Bottas.
Ricciardo came home in fourth ahead Button, Nico Hulkenberg and Sergio Perez.
Vettel completed his final drive for Red Bull in eighth in front of Alonso and Raikkonen for Ferrari.
Abu Dhabi Grand Prix Result
| | | | |
| --- | --- | --- | --- |
| Position | Driver | Team | Time/Gap |
| 1 | Lewis Hamilton | Mercedes | 55 Laps |
| 2 | Felipe Massa | Williams-Mercedes | +2.5s |
| 3 | Valtteri Bottas | Williams-Mercedes | +28.8s |
| 4 | Daniel Ricciardo | Red Bull-Renault | +37.2s |
| 5 | Jenson Button | McLaren-Mercedes | +1:00.3s |
| 6 | Nico Hulkenberg | Force India-Mercedes | +1:02.1s |
| 7 | Sergio Perez | Force India-Mercedes | +1:11.0s |
| 8 | Sebastian Vettel | Red Bull-Renault | +1:12.0s |
| 9 | Fernando Alonso | Ferrari | +1:25.8s |
| 10 | Kimi Raikkonen | Ferrari | +1:27.8s |
| 11 | Kevin Magnussen | McLaren-Mercedes | +1:30.3s |
| 12 | Jean-Eric Vergne | Toro Rosso-Renault | +1:31.9s |
| 13 | Romain Grosjean | Lotus-Renault | + 1 Lap |
| 14 | Nico Rosberg | Mercedes | + 1 Lap |
| 15 | Esteban Gutierrez | Sauber-Ferrari | + 1 Lap |
| 16 | Adrian Sutil | Sauber-Ferrari | + 1 Lap |
| 17 | Will Stevens | Caterham-Renault | + 1 Lap |
| DNF | Kamui Kobayashi | Caterham-Renault | + 13 Laps |
| DNF | Pastor Maldonado | Lotus-Renault | + 29 Laps |
| DNF | Daniil Kvyat | Toro Rosso-Renault | + 41 Laps |
Championship Points
| | | |
| --- | --- | --- |
| 1 | Lewis Hamilton | 384 |
| 2 | Nico Rosberg | 317 |
| 3 | Daniel Ricciardo | 238 |
| 4 | Valtteri Bottas | 186 |
| 5 | Sebastian Vettel | 167 |
| 6 | Fernando Alonso | 161 |
| 7 | Felipe Massa | 134 |
| 8 | Jenson Button | 126 |
| 9 | Nico Hulkenberg | 96 |
| 10 | Sergio Perez | 59 |
| 11 | Kevin Magnussen | 55 |
| 12 | Kimi Raikkonen | 55 |
| 13 | Jean-Eric Vergne | 22 |
| 14 | Romain Grosjean | 8 |
| 15 | Daniil Kvyat | 8 |
| 16 | Jules Bianchi | 2 |
| 17 | Pastor Maldonado | 2 |
| 18 | Adrian Sutil | 0 |
| 19 | Marcus Ericsson | 0 |
| 20 | Esteban Gutierrez | 0 |
| 21 | Max Chilton | 0 |
| 22 | Kamui Kobayashi | 0 |