Rosberg hopes to force Hamilton mistake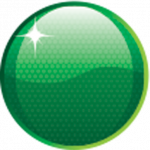 Nico Rosberg believes forcing Lewis Hamilton into a mistake is his best hope to wrestle the world championship away from his team-mate in today's Abu Dhabi Grand Prix.
The German heads into the final race of the season 17 points adrift of the Brit requiring some assistance to claim a maiden world championship, despite the grand prix carrying double points.
Rosberg's best chance to seal the title would be if he wins the race and Hamilton finishes third or worse.
Likewise his team-mate only needs to finish second to claim the crown.
Despite striking a psychological blow by claiming pole position by a comfortable three tenths of a second margin, Rosberg feels he will have to force Hamilton into an error to win the championship.
"Pressure is one of the hopes that I have," Rosberg said.
"If Lewis feels the pressure and makes some mistakes as a result, a bit like in qualifying, though I haven't seen it, and like Brazil.
"Those are opportunities I'm pushing for; I'm going to push flat out to keep the level extremely high.
"That's all I can do really, go for the win and try to keep the pressure on.
"I will push flat out and keep the pressure high on Lewis to try to force him into a mistake like in Brazil and also hope that the Williams have a chance to be in between us."
With the pressure levels set to increase during the race, Hamilton is confident he won't be forced into an error.
Although he only needs to finish second, the 2008 world champion says settling for a position instead of going for a win is not his style.
"There have been very, very few mistakes during the year so I am not worried," said Hamilton.
"Of course Nico is trying everything possible in his head to come up with some kind of way of dealing with things, that is how he deals with it.
"Me? I just keep it to myself and do my talking on the track.
"It's not my style to settle for second place but we'll need to decide how to play it."
Elsewhere in the F1 paddock, Sergio Perez has signed a new multi-year contract with Force India which will see the Mexican remain at the Silverstone-based squad.
Title Decider Permutations
Hamilton can win the title if:
• he wins or is second
• is third, fourth or fifth and Rosberg does not win
• is sixth and Rosberg does not finish in the top two
• is seventh or eighth and Rosberg does not finish in the top three
• is ninth and Rosberg does not finish in the top four
• is 10th or retires and Rosberg does not finish in the top five
Rosberg can win the title if:
• he wins and Hamilton is no better than third
• is second and Hamilton is no better than sixth
• is third and Hamilton is no better than seventh
• is fourth and Hamilton is no better than ninth
• is fifth and Hamilton is no better than 10th