More hot work for Ambrose at Queensland Raceway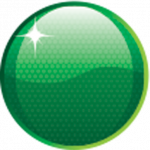 Marcos Ambrose's reintroduction to V8 Supercars has continued in sweltering conditions at Queensland Raceway today.
Temperatures exceeded 35 degrees at the Ipswich venue as Ambrose undertook his first full test in the Xbox Falcon.
The car completed in excess of 80 laps throughout the day, with Ambrose also undertaking a number of practice starts during the late afternoon.
"It feels good, there's a bit to learn," Ambrose told Speedcafe.com at the test.
"It's pretty slick out there, but we are out there putting in the laps.
"We're just working through things methodically.."
Today marked Ambrose's first opportunity to feel out set-up changes with the new car, which were prohibited during Friday's ride sessions at Lakeside.
The team meanwhile continued to work on making Ambrose comfortable in the car, with his NASCAR-style preference of sitting close to the wheel providing the biggest challenge.
The squad is expected to trial another revised steering column and mount set-up at its second scheduled pre-Sydney test on Thursday to combat the issue.
DJR is running only the Xbox car at the two tests, with Ambrose the sole driver on hand.