F1 teams to discuss double points removal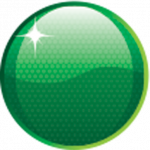 The controversial double points rule for the final round of the Formula 1 season could be removed in time for the 2015 campaign.
The introduction of the rule which sees double points awarded for just the final race of the season at Abu Dhabi this weekend has attracted plenty of criticism from drivers, teams and fans.
According to a report by Autosport, F1's Strategy Group are due to meet in the days after Abu Dhabi to discuss the possibility of removing the rule for next season.
Full agreement from all the teams will be required before the ruling can be dropped from the regulations.
F1's Strategy Group approved the initiative last year to ensure the title battle is alive at the final round.
However, this season 17 points separate title contenders Lewis Hamilton and Nico Rosberg meaning the title would have been decided at the final round without the need of a double points rule.
The use of the system could also see Hamilton, who has won 10 races compared Rosberg's five, miss out on claiming a second title.
Speaking earlier in the year, F1 boss Bernie Ecclestone has hinted that the rule is likely to be dropped for next season.
"Probably not," Ecclestone said in September when asked if the rule will be used in 2015.
"We can't see whether it has worked, so it depends.
"It just seemed to me the right way to keep the championship open."
Following four years of domination by Jamie Whincup there has been speculation regarding the possibility of altering the format of the V8 Supercars Championship.
Incidentally, this week's Pirtek Poll asks 'Should V8 Supercars change its championship format?'.
Click here to join in the poll.