Aston wins as Erebus falters in Highlands 101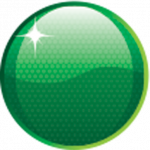 Tony Quinn and Garth Tander snatched a dramatic victory in the Highlands 101 after race leader Richard Muscat ran out of fuel on the final lap.
Partnered by Craig Baird for the event's feature race, Muscat had been on course to add the victory to his double win and title success in the previous day's Australian GT Championship finale.
The duo led over 90 of the 101 laps, before Muscat was forced to slow dramatically in the closing stages in order to save fuel.
The effort proved futile, however, as the Mercedes crawled to a stop and Tander swept through for the win.
The result marks Quinn's second consecutive Highlands 101 victory, having take out the event last year in his Aston with Fabian Coulthard.
The Aston had started on pole thanks to the combined qualifying times of Quinn and Tander, but found itself a lap adrift of the Mercedes mid-race before the V8 Supercars star climbed aboard for the run home.
After continually re-setting the lap record during his spell, it was an excited Tander who came across the ailing Mercedes on the final tour.
"The guys radioed me to say keep an eye out for the Merc, it's going really slow," he said.
"Coming out of the hairpin going up to the bridge, it wasn't going at all, so I was yeehaa-ing on the radio as I went past and that was it.
"We were actually battling the Merc quite a bit after the earlier pit stop and we were close to going a lap down, but by staying on the lead lap and keeping the pressure on them, they pitted a lap before we did and that was the difference to buy us enough fuel to the line."
The Rod Salmon/Nathan Antunes Audi and Justin McMillan/Steven Richards Lamborghini completed the podium in what proved a race of attrition.
The Shane van Gisbergen/Klark Quinn McLaren was the fastest car early in the Kiwi's hands, charging into the lead before retiring after just 28 laps with gear selection issues.
Other favourites including the Trass Ferrari and Flying B Bentley also retired with mechanical trouble, adding to a total of 14 non-finishers.
The attrition helped Peter Fitzgerald/Michael Almond to fourth in the former's Audi, despite finishing two laps adrift of the winner.
Inky Tulloch/Craig Lowndes and Steven McLaughlan/Warren Luff completed the top six, with Luff having joined the event for the 101 only.
Event organisers have declared that the event will return in its early November date next year, continuing as the showpiece of the Tony Quinn-owned circuit's calendar.
Result: Highlands 101, Highlands Park
| pos | competitor | car | laps | total time | diff |
| --- | --- | --- | --- | --- | --- |
| 1 | Tony Quinn / Garth Tander | Aston Martin | 101 | 2:51:09.749 | |
| 2 | Rod Salmon / Nathan Antunes | Audi | 101 | 2:51:22.191 | 12.442 |
| 3 | Justin McMillan / Steven Richards | Lamborghini | 101 | 2:52:26.435 | 01:16.686 |
| 4 | Peter Fitzgerald / Michael Almond | Audi | 99 | 2:51:33.071 | 2 laps |
| 5 | Inky Tulloch / Craig Lowndes | Chevrolet | 99 | 2:51:57.515 | 2 laps |
| 6 | Steven McLaughlan / Warren Luff | Audi | 99 | 2:52:08.508 | 2 laps |
| 7 | Ross Lilley / Paul Kelly (NZ) | Lamborghini | 97 | 2:51:55.266 | 4 laps |
| 8 | Michael Hovey / Matt Campbell | Porsche | 96 | 2:51:53.658 | 5 laps |
| 9 | Adrian Deitz / Cameron McConville | Ferrari | 96 | 2:52:42.472 | 5 laps |
| 10 | Simon Ellingham / Andre Heimgartner | Porsche | 95 | 2:52:35.958 | 6 laps |
| 11 | Jim Manolios / Ryan Millier | Ferrari | 94 | 2:51:35.500 | 7 laps |
| 12 | Ockert Fourie / John Magro | Audi | 94 | 2:51:39.429 | 7 laps |
| 13 | Ben Foessel / George Foessel | Porsche | 94 | 2:52:02.458 | 7 laps |
| 14 | Danny Whiting / Andy Knight | Porsche | 94 | 2:52:35.584 | 7 laps |
| 15 | Paul Van Leonhout / Renato Loberto | Ferrari | 93 | 2:51:11.186 | 8 laps |
| 16 | Andrew Bagnall / Anthony Pedersen | Porsche | 93 | 2:52:05.386 | 8 laps |
| 17 | Mark Griffith / Dale Paterson | Ginetta | 88 | 2:51:25.964 | 13 laps |
| 18 | Craig Innes / Mark Maddren | Porsche | 84 | 2:52:50.417 | 17 laps |
| 19 | David Dovey / Andrew Bowler | Ford | 83 | 2:52:47.058 | 18 laps |
| 20 | Simon McLennan / Guy Stewart | Porsche | 82 | 2:53:08.409 | 19 laps |
| DNF | Richard Muscat / Craig Baird | Mercedes-Benz | 100 | 2:49:22.377 | |
| DNF | Brendan Leitch / Damon Leitch | Aston Martin | 85 | 2:32:37.400 | |
| DNF | Dean Koutsoumidis / James Winlsow | Audi | 67 | 2:15:16.708 | |
| DNF | Jan Jinadasa / Daniel Gaunt | Lamborghini | 64 | 1:59:18.183 | |
| DNF | Peter Edwards / John Bowe | Bentley | 55 | 2:30:20.731 | |
| DNF | Bruce Davidson / David Garden | Porsche | 54 | 2:33:35.876 | |
| DNF | Tony Martin / Grant Bromley | Ginetta | 53 | 1:45:32.283 | |
| DNF | Jono Lester / Graeme Smyth | Ferrari | 46 | 2:13:54.026 | |
| DNF | Indiran Padayachee / Duvashen Padayachee | Porsche | 41 | 1:21:36.413 | |
| DNF | Sam Fillmore / Danny Stutterd | Porsche | 35 | 1:03:08.476 | |
| DNF | Andrew Macpherson / Ben Porter | Porsche | 34 | 57:33.195 | |
| DNF | Klark Quinn / Shane Van Gisbergen | McLaren | 28 | 47:53.529 | |
| DNF | Brendan Cook / Matt Kingsley | Porsche | 13 | 23:09.183 | |
| DNF | Andrew Waite / Kynan Yu | Mosler | 9 | 16:20.194 | |
VIDEO: Quinn and Tander on the thrilling finish (includes coarse language)