Asian GT squad confirm Bathurst 12H entry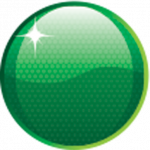 Asian GT squad Craft Bamboo Racing has confirmed it will field two Aston Martin GT3 machines in next year's Liqui Moly Bathurst 12 Hour.
The Hong Kong-based squad entry boosts the GT3 field to 28 cars for the event at Mount Panorama on February 6-8.
Craft Bamboo Racing are expected to field one car in Class A outright while the remaining entry will compete in the Gentlemens Trophy, a class for cars with two unseeded drivers.
Former two-time Bathurst 12 Hour winner and ex-World Touring Car pilot Darryl O'Young will occupy one of the seats. He will be joined by team founder and GT Asia regular Frank Yu.
The identity of the squad's full driving line up is yet to be revealed.
"I'm extremely excited to be returning to Mount Panorama," said O'Young, who won the Bathurst 12 Hour in 2011 and 2012 with Audi.
"I missed the race this year for the first time since 2011, so I'm glad to be back to Bathurst with a competitive team. Craft-Bamboo Racing is aiming for the win, so hopefully we'll be in good position in the final hour to fight for the victory."
The news comes just a hours after the event announced it had reached 50 entries for the once round the clock endurance classic.
Craft Bamboo Racing's addition to the field takes to nine brands in the outright GT3 class with Ferrari, Nissan, Mercedes Benz, Audi, Porsche, McLaren, Bentley and Lamborghini all set to feature.