Dunlop Tyre preview: Gold Coast 600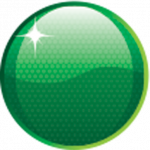 The twin 102-lap races at this weekend's Castrol Edge Gold Coast 600 will feature the Dunlop Sprint tyre.
Each of the 25 cars has 32 tyres to use so there should be no-one encountering supply issues.
With the Sprint tyre in play, it opens up the strategy which is bound to foster some intriguing racing.
A new tyre will naturally have some lightening fast laps in it but it will degrade if it is punished too hard too early.
Drivers and teams who use their brains on how best to use the tyres are bound to be rewarded.
For me, the Dunlop Sport Maxx Sprint tyre adds a new dimension to V8 Supercars.
With a 300km race each day at the weekend, look for some late pit stops and charging finishes.
There's bound to be some thrills and spills.