Speedcafe.com celebrates its fifth birthday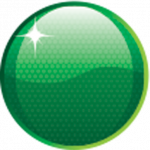 This week Speedcafe.com celebrates five years as the southern hemisphere's preeminent motorsport news website.
Since the site went live on October 23, 2009, it has transformed the way the sport has been covered in Australia.
Speedcafe.com's dedicated team of journalists remains committed to providing an up-to-the-minute news service, supplemented by a range of multimedia features.
Made possible by a portfolio of dedicated sponsors, the website is free of charge to fans and the industry.
From humble beginnings as a start-up outlet five years ago, the site is on track to smash the 25 million page view barrier for the current calendar year.
Stay tuned to Speedcafe.com over the next week for a special look back at the last five years in motorsport.
The team at Speedcafe.com would like to convey its gratitude for your support and help in our continued growth.