Peter Fitzgerald returns to Bathurst 12 Hour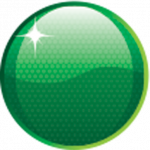 Inaugural Bathurst 12 Hour race winner Peter Fitzgerald has confirmed plans to return to the event next year in an Audi R8 LMS.
The 64-year-old, who has spent recent years in Porsche's GT3 Cup Challenge, will debut the car in the Australian GT Championship's season finale at Highlands Park in November ahead of Bathurst in February.
Fitzgerald has confirmed that Carrera Cup driver Michael Almond will co-drive the Audi at both events, while he hopes to add a factory Audi pilot to the fold for Bathurst.
The car, which previously raced in Japan's Super GT and has since been used as an Audi driving experience vehicle in Australia, will compete at Highlands with primary signage from Fitzgerald's own businesses.
"Until we find some serious sponsors that want to partner us we will be running with the AFES Engineering/Evolve Technik signage, but we're looking for other partners coming on board in 2015," he said.
"Our main aim for running this year is to get some time and experience in the car before heading to the Liqui Moly Bathurst 12 hour in Feb 2015, and then competing in the whole Australian GT Championship."
The veteran has not competed in the Bathurst 12 Hour since the race returned to the Australian motorsport landscape in 2007.
He enjoyed a strong record during the race's first era, winning the inagural event in 1991 alongside Allan Grice and Nigel Arkell aboard a Toyota Supra Turbo.
Fitzgerald went on to finish second in 1994 and 1995, when the event was switch to Eastern Creek, driving Porsche machinery.