Two-car Bentley factory attack for Bathurst 12H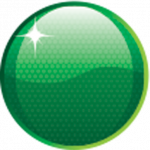 British luxury car manufacturer Bentley will run two factory Continental GT3s at February's Bathurst 12 Hour.
The chairman and chief executive of Bentley Motors, Wolfgang Durheimer, has revealed details of the Bathurst campaign to Carsguide chief reporter Paul Gover at the Paris motor show.
Run from Bentley's headquarters in Crewe in the United Kingdom, the two factory cars will add to the privateer example already entered for Australian businessman Peter Edwards.
Durheimer says Bentley's works British stars Guy Smith, Steven Kane and Andy Meyrick will spearhead the Bathurst attack.
"We know that we are in the underdog position because we have a new car and no track data from the race, but we will do our best to give a good impression," Durheimer told Carsguide.
"We are extremely pleased to bring the Bentley brand to a very knowledgeable audience and an outstanding historic racetrack in Australia."
Bentley will dispatch a crew of engineers to the circuit pre-event to gather data as part of an effort that Durheimer hopes to make a regular fixture on the company's GT3 calendar.
"My guys will come in the European winter time to asses the data. I don't think it will be a one-off event for us," he said.
"We know we need to be extremely humble to approach this track and these experienced drivers.
"Luckily we have scored a victory in the US in our first racing season and we were second in the Blancpain endurance season in Europe for teams and drivers."
The addition of the two Bentleys will bring the field up to 23 confirmed Class A GT3 cars, with more than two months still remaining before the entry cut-off.
A further seven GT3 Cup Porsches have meanwhile entered Class B, with New Zealand squad Motorsport Services this week confirming the return of their three cars.
Bentley is the second confirmed GT3 factory entry behind the returning Nismo Nissan GT-R effort from Japan.
VIDEO: Learn more about the Bentley Continental GT3