Heavy accident cancels Carrera Cup Race 2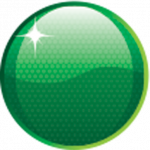 The second race of the Carrera Cup at Sandown has been abandoned after a multicar crash on the exit of the opening turn.
Sonic team-mates Nick Foster and Nick McBride were squeezed together moments after the start while battling for sixth place.
McBride spun on the exit of the turn and in front of the remaining field of 24 cars.
McBride's 911 was collected by Duvashen Padayachee which tore the engine and gearbox from the Sonic entry.
Elite class front runner Tony Bates sustained heavy damage as well as Ash Samadi, who slammed into the side of McBride.
A number of other cars escaped with relatively minor damage.
Officials immediately stopped the race.
McBride climbed from his Porsche, but was taken to the medical centre for further evaluation after the incident.
Tony Bates and a number of other teams are now scrambling to see if they can make repairs before the final race of the weekend at 12.25pm.
"It was one of those thing that you can see it happening in front of you and you have to choose to go left or right," said Bates.
"I think I choose the right way to go, but unfortunately those in front of me didn't and I got caught more in the aftermath and not the initial incident.
"We will have a look at it as we have been enjoying a good run up until this point."
As the race was abandoned grid positions for the final race will be set from the Race 1 results with Michael Patrizi and Steven Richards to start on the front row.