Vettel reacts to McLaren speculation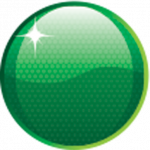 Sebastian Vettel says he is happy to stay at Red Bull Racing amid growing speculation the reigning world champion has been approached to join McLaren for next season.
The four-time world champion and Ferrari's Fernando Alonso are reported to be at the top of list of potential targets for the struggling Woking squad, after team boss Ron Dennis revealed he is monitoring the availability of leading drivers.
Although McLaren is yet to unveil its driver line up for 2015 as it assesses its options, Vettel issued a coy response to the speculation surrounding a potential move while insisting he remains focussed on his immediate future with Red Bull.
McLaren is yet to hold talks with its current drivers Jenson Button and Kevin Magnussen.
"My situation has not changed, said Vettel, whose contract with Red Bull comes to an end in 2016.
"I am happy where I am. But you never know what is happening in the future. Right now, I don't feel the need to do something different.
"There was already a lot of talk at Spa on Thursday, and there was talk that I had signed for $150 million for three years. I was asking where the pen was but nobody came back.
"I think it is normal that you have a lot of talks. But it doesn't change what you do on a regular day-to-day basis.
"Obviously we are not yet where we want to be, particularly on my side, so there is a lot of work to do which is my main attention.
"This is something I'm not talking to you guys (media) about and I'm not planning to change that, I think I have my reasons.
"It's not my first time I have been approached in the last few years, which obviously is nice, but it's not my style to share."
Earlier this week Alonso claimed he is not actively looking to move away from Ferrari as he spoke out about being linked to a switch.