V8 Supercars confirms COTA termination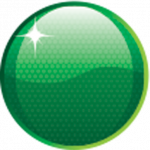 V8 Supercars has officially confirmed that it will not be returning to the Circuit of the Americas in 2015.
The event's fate has been widely known for some months, leaving New Zealand to remain as V8 Supercars' only international race.
Having visited the Austin, Texas, venue for the first time in 2013, the COTA requested a pausing of its five-year contract for this season.
V8 Supercars spent the intervening time attempting to find a second event in the United States in which the COTA could share the championship's transport costs.
The inaugural Austin event's air freight is understood to have been V8 Supercars' most expensive offshore trip to date, with the promoter needing to foot the near $2.5 million freight bill in addition to the category's sanctioning fee.
"We had an existing contract with Circuit of the Americas, we've terminated that contract, so that's off the table," CEO James Warburton confirmed on the V8 Supercars website.
"We would've got a twin up, (but) we both looked at the economics and agreed it was better just to terminate."
The 2013 Austin 400 was dominated by Jamie Whincup, who took three of the four race wins across the weekend.
The success extended Whincup's extraordinary record at international events, with the Triple Eight star having won 14 of the last 16 races held outside Australasia, stretching back to Bahrain, 2008.
As previously reported, V8 Supercars is now focussed on a push into the Asian market for its 2016 calendar.