Patrick among highest paid female athletes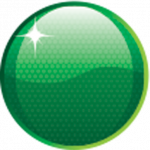 Danica Patrick's struggle to prove a competitive force in the NASCAR Sprint Cup Series has not stopped the Stewart-Haas driver from continuing to rank among the highest earning female athletes on the planet.
According to research undertaken by business publication Forbes, the 32-year-old's salary, winnings and endorsements sit at a combined US $15 million.
The figure maintains her place in fifth on Forbes' annual list, which in 2014 is topped by tennis stars Maria Sharapova, Lia Na and Serena Williams, and figure skater Kim Yuna.
In addition to long-term support from domain host GoDaddy, Patrick's list of personal endorsements is among the biggest of any NASCAR driver.
Her current backers include Coca-Cola, Chevrolet, Tissot and Nationwide Insurance.
Patrick sits 28th in the Sprint Cup points standings after 23 races this season with just two top 10 finishes to her name.
Research by Forbes earlier this year estimated Patrick's total earnings as the ninth highest of all NASCAR drivers.
The NASCAR list was headed by Hendrick Motorsports trio Dale Earnhardt Jr, Jimmie Johnson and Jeff Gordon.
Tony Stewart, whose career now hangs in the balance following a tragic incident at a speedway track earlier this month, was ranked fourth.
NASCAR's top driver earnings have remained largely stagnant over the last five years, despite the teams being hit hard by a soft economy.
Patrick's earnings growth has meanwhile been marginal since her move from IndyCar to NASCAR began in 2012.
Forbes' contemporary estimates put her 2011 earnings at $12 million; the third highest of all female athletes in that year.
Forbes' USD estimates of highest paid female athletes (August, 2014)
| | | | |
| --- | --- | --- | --- |
| | Prize Money/Salary | Endorsements | Total |
| Maria Sharapova | $2.4 million | $22 million | $24.4 million |
| Li Na | $5.6 million | $18 million | $23.6 million |
| Serena Williams | $11 million | $11 million | $22 million |
| Kim Yuna | $300,000.00 | $16 million | $16.3 million |
| Danica Patrick | $7.0 million | $8.0 million | $15.0 million |
| Victoria Azarenka | $3.6 million | $7.5 million | $11.1 million |
| Caroline Wozniacki | $1.3 million | $9.5 million | $10.8 million |
| Agnieska Radwanska | $3.8 million | $3.0 million | $6.8 million |
| Ana Ivanovic | $1.4 million | $5.0 million | $6.4 million |
| Paula Creamer | $1.0 million | $4.5 million | $5.5 million |
Forbes' USD estimates of highest paid NASCAR drivers (February, 2014)
| | | | |
| --- | --- | --- | --- |
| | Prize Money/Salary | Endorsements | Total |
| Dale Earnhardt Jr | $14.6 million | $11 million | $25.6 million |
| Jimmie Johnson | $18.3 million | $6.5 million | $24.8 million |
| Jeff Gordon | $13.2 million | $5.0 million | $18.2 million |
| Tony Stewart | $11.3 million | $6.0 million | $17.3 million |
| Kyle Busch | $12.8 million | $3.0 million | $15.8 million |
| Carl Edwards | $13 million | $1.5 million | $14.5 million |
| Kevin Harvick | $12.7 million | $1.5 million | $14.2 million |
| Denny Hamlin | $12.2 million | $1.5 million | $13.7 million |
| Danica Patrick | $7.0 million | $6.5 million | $13.5 million |
| Kasey Kahne | $11.3 million | $1.3 million | $12.6 million |