Power takes supreme Milwaukee Mile win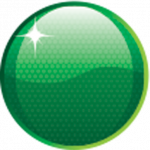 Two races stand between Will Power and a maiden IndyCar Series title after his sublime victory in the Wisconsin 250 at the Milwaukee Mile.
Edging ever closer to becoming the first Australian to claim America's top open wheel championship, Power led 229 of the 250 lap journey.
Power secured his first short track oval victory by beating his Team Penske team-mate Juan Pablo Montoya while Tony Kanaan, who had fought strongly early in the race beside Power, was third.
Significantly Power has expanded his lead by 35 points and now goes into the Sonoma road course race next weekend with a 39-point advantage over Penske stalwart Helio Castroneves.
Brazilian Castroneves fought an ill-handling car before scrambling to 11th position.
There remains enough points available from the remaining two races for Castroneves and other drivers to rip the title from Power's grasp.
Scott Dixon was fourth ahead of Josef Newgarden with Ganassi's Ryan Briscoe in sixth.
Simon Pagenaud remains in title contention after finishing seventh ahead of Mikhail Aleshin with Ed Carpenter and Jack Hawksworth completing the top 10.
Power appears to have shaken off any doubt over his ability on different types of oval layouts.
After winning last year on the Fontana superspeedway, Power was still to scale the top step on a short oval before claiming Milwaukee in emphatic style.
"I've worked hard on these (ovals) the last few years. I just wanted to win on a short oval," Power beamed.
"I was just the perfect day. I led a lot of laps. I was a bit iffy coming into the box (pit bay) a couple of times."
While it was Power's first victory since winning at Detroit in June, Castroneves has again fallen short in his effort to shake his championship duck.
"It hurts a little bit but we can get back," Castroneves said.
Meanwhile Zach Veach has denied his Andretti Autosport team-mate Matthew Brabham victory in the Indy Lights race.
Brabham had led 57 of the 100 lap affair, at one stage building a commanding lead but a late yellow let his team-mate back in the hunt.
"Just disappointed, really. I wanted to win the race. I am not in a position to win the championship, so I am just out there to win," Brabham said.
"I had an eight-second lead and things were looking really good. With only a few laps to go the yellow came out and I knew I still had a strong car.
"It was just a matter of getting off the restart. I managed to get snookered on the restart and finished second. I am happy we were at the front and ran a good race but I am disappointed we didn't win."
The IndyCar series moves to the Sonoma circuit next weekend in California.
VIDEO: Race highlights

See below for full Milwaukee results
| | | | | |
| --- | --- | --- | --- | --- |
| 1 | Will Power | Dallara/Chevrolet | 250 | 1:44:49.46s |
| 2 | Juan Pablo Montoya | Dallara/Chevrolet | 250 | 2.79 |
| 3 | Tony Kanaan | Dallara/Chevrolet | 250 | 7.23 |
| 4 | Scott Dixon | Dallara/Chevrolet | 250 | 18.80 |
| 5 | Josef Newgarden | Dallara/Honda | 250 | 22.49 |
| 6 | Ryan Briscoe | Dallara/Chevrolet | 250 | 23.49 |
| 7 | Simon Pagenaud | Dallara/Honda | 250 | 24.03 |
| 8 | Mikhail Aleshin | Dallara/Honda | 249 | 1 Lap |
| 9 | Ed Carpenter | Dallara/Chevrolet | 249 | 1 Lap |
| 10 | Jack Hawksworth | Dallara/Honda | 249 | 1 Lap |
| 11 | Hélio Castroneves | Dallara/Chevrolet | 249 | 1 Lap |
| 12 | Sébastien Bourdais | Dallara/Chevrolet | 249 | 1 Lap |
| 13 | Marco Andretti | Dallara/Honda | 249 | 1 Lap |
| 14 | Graham Rahal | Dallara/Honda | 249 | 1 Lap |
| 15 | Takuma Sato | Dallara/Honda | 248 | 2 Laps |
| 16 | Charlie Kimball | Dallara/Chevrolet | 248 | 2 Laps |
| 17 | Justin Wilson | Dallara/Honda | 248 | 2 Laps |
| 18 | Sebastian Saavedra | Dallara/Chevrolet | 246 | 4 Laps |
| 19 | James Hinchcliffe | Dallara/Honda | 244 | 6 Laps |
| 20 | Carlos Huertas | Dallara/Honda | 243 | 7 Laps |
| 21 | Ryan Hunter-Reay | Dallara/Honda | 168 | Mechanical |
| 22 | Carlos Muñoz | Dallara/Honda | 130 | Contact |
See below for full points standings
| | | |
| --- | --- | --- |
| 1 | Will Power | 602 |
| 2 | Hélio Castroneves | 563 |
| 3 | Simon Pagenaud | 510 |
| 4 | Ryan Hunter-Reay | 494 |
| 5 | Juan Pablo Montoya | 488 |
| 6 | Scott Dixon | 472 |
| 7 | Tony Kanaan | 425 |
| 8 | Carlos Muñoz | 424 |
| 9 | Sébastien Bourdais | 418 |
| 10 | Marco Andretti | 400 |
| 11 | Ryan Briscoe | 396 |
| 12 | James Hinchcliffe | 377 |
| 13 | Charlie Kimball | 357 |
| 14 | Justin Wilson | 339 |
| 15 | Mikhail Aleshin | 338 |
| 16 | Josef Newgarden | 337 |
| 17 | Jack Hawksworth | 321 |
| 18 | Graham Rahal | 312 |
| 19 | Carlos Huertas | 288 |
| 20 | Takuma Sato | 261 |
| 21 | Sebastian Saavedra | 251 |
| 22 | Mike Conway | 235 |
| 23 | Ed Carpenter | 191 |
| 24 | Oriol Servià | 88 |
| 25 | Kurt Busch | 80 |
| 26 | J.R. Hildebrand | 66 |
| 27 | Sage Karam | 57 |
| 28 | Luca Filippi | 46 |
| 29 | James Davison | 34 |
| 30 | Jacques Villeneuve | 29 |
| 31 | Alex Tagliani | 28 |
| 32 | Townsend Bell | 22 |
| 33 | Pippa Mann | 21 |
| 34 | Martin Plowman | 18 |
| 35 | Buddy Lazier | 11 |
| 36 | Franck Montagny | 8 |