POLL: Holden Racing Team vs Triple Eight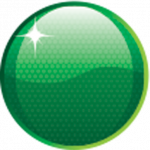 The rivalry between the Holden Racing Team and Triple Eight Race Engineering is set to intensify over the coming months as the two squads fight to be the manufacturer's leading contender.
Last week saw Holden finally confirm a new multi-year deal with the HRT, following a similar announcement for Triple Eight in June.
Both are now understood to be locked into the General Motors brand until the end of 2016, seeing out local production of the Holden Commodore.
Triple Eight and the HRT/Walkinshaw Racing have been the subject of an at times heated battle over the last decade, taking seven of the last eight championships and nine of the last 11 Bathurst 1000s between them.
While the rivalry was built with Triple Eight running Fords, the Queensland-based team's switch to Holden for 2010 has made for even closer comparison between the two heavyweights.
The all-Holden squabble has so far been won overwhelmingly by Triple Eight, which is currently on a streak of four consecutive team's championships and three straight drivers' titles.
Triple Eight's two-car outfit has won 73 races across its four and a half seasons with Holden, including two Bathurst 1000s.
The HRT has meanwhile scored just 13 wins, one of which was an all-important Bathurst triumph.
The factory squad's much-publicised restructure under former Triple Eight leader Adrian Burgess, however, ensures that such a one-sided scoresheet is unlikely to last.
Amid heavy investment from the Walkinshaw family, the HRT's resurgence has seen Garth Tander and James Courtney each win races at the most recent two events heading to this weekend's outing at Sydney Motorsport Park.
What do you think? Will the HRT overtake Triple Eight as Holden's leading team over the coming seasons?
Have your say in this week's Pirtek Poll.