Jeff Gordon claims third 2014 win at Michigan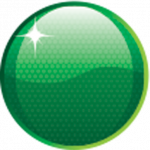 Jeff Gordon has scored his third win of the NASCAR Sprint Cup season with victory at the Pure Michigan 400.
A crucial re-start with 17 laps to go got him clear of Joey Logano and from that point he drove away for his 91st career win and 227th NASCAR Sprint Cup race victory for Hendrick Motorsports.
In a race where a succession of caution periods flew early and then late, it was a long green flag run in the middle that set-up the battle between Gordon and Logano. Passes were made in the pits, rather than on the track, making Gordon's race winning move even more impressive. It was his first win at Michigan for 13 years.
"It is never easy to win especially at tracks like this where aerodynamics and track position means so much," said Gordon.
"That last re-start was it. We had the car to win and whoever got out front had a huge advantage. I got a good re-start and with Joey out there by himself I was able to drive to the rear quarter of him and get to the bottom to drive by. I just needed a couple of laps for my tyres to come in and I was out front and setting sail through to the chequered flag.
"Today was more than just a great race car, the crew made all the right calls and made great stops. These guys are just awesome and it's always fun celebrating with Rick Hendrick"
Gordon's other wins this season came in Kansas and Indianapolis. At Indy he made the same move with 17 laps remaining (same as Michigan) and today's win came in the same chassis.
For Kevin Harvick a second place finish at Michigan tied a different NASCAR record. It was the fourth-straight time a driver has finished second at one track four-times in a row!
"We have been very consistent for the last month which is what we are looking for ahead of the Chase," said Harvick.
"The speed is there and with the exception of the #24, we still have a little bit of work to do but overall we are making headway."
Logano held off a determined Paul Menard for third.
"We were battling on these restarts," said Logano.
"Basically I used every trick in the book I had. Every game that could be played could be played on these restarts. He (Gordon) had position on me going into the corner and was able to carry that into the lead.
"We're doing everything we need to do. I wish the last caution didn't come. I'm going to relive that in my mind for the next two weeks."
After his second place finish at Watkins Glen last week, Australia's Marcos Ambrose had a solid outing to bring his Ford home in 12th.
"We will take that," said Ambrose.
"We really wanted a top-10 but we will take 12th and we were a lot better than in the spring so we have made progress and that is good. I am proud of the team for their hard work to make those improvements. We will look forward to Bristol next weekend."
One of the drives of the race came from Jimmie Johnson who had to use a pair of Vise-Grips to repair his gear shifter midway through the race. He recovered to finish ninth.
NASCAR announced new procedures in relation to exiting crashed cars in the race on Friday. Kyle Larson was the first driver to come into the focus of the new procedure when he hit the wall and his car went up in flames. Although he got out of the vehicle straight away, he stood beside the car until safety crews arrived and was directed away from the scene.
The big test for the new procedure will be next weekend with the 500 lap IRWIN Tools Night Race at the world's fastest half-mile at Bristol Motor Speedway in Tennessee.
VIDEO: Final laps

VIDEO: Victory Lane

VIDEO: Kyle Larson incident

RESULTS: Pure Michigan 400 – Michigan International Speedway
| | | | | | | | | | |
| --- | --- | --- | --- | --- | --- | --- | --- | --- | --- |
| POS. | CAR | DRIVER | MANUFACTURER | STARTING POS. | LAPS | LAPS LED | FINAL STATUS | POINTS | BONUS POINTS |
| 1 | 24 | Jeff Gordon | Chevrolet | 1 | 200 | 7 | Running | 47 | 4 |
| 2 | 4 | Kevin Harvick | Chevrolet | 6 | 200 | 0 | Running | 42 | 0 |
| 3 | 22 | Joey Logano | Ford | 2 | 200 | 40 | Running | 43 | 2 |
| 4 | 27 | Paul Menard | Chevrolet | 7 | 200 | 0 | Running | 40 | 0 |
| 5 | 88 | Dale Earnhardt Jr | Chevrolet | 25 | 200 | 0 | Running | 40 | 1 |
| 6 | 15 | Clint Bowyer | Toyota | 19 | 200 | 0 | Running | 38 | 0 |
| 7 | 11 | Denny Hamlin | Toyota | 21 | 200 | 0 | Running | 37 | 0 |
| 8 | 2 | Brad Keselowski | Ford | 5 | 200 | 0 | Running | 37 | 1 |
| 9 | 48 | Jimmie Johnson | Chevrolet | 30 | 200 | 13 | Running | 36 | 1 |
| 10 | 16 | Greg Biffle | Ford | 11 | 200 | 0 | Running | 34 | 0 |
| 11 | 31 | Ryan Newman | Chevrolet | 12 | 200 | 3 | Running | 34 | 1 |
| 12 | 9 | Marcos Ambrose | Ford | 20 | 200 | 0 | Running | 32 | 0 |
| 13 | 47 | AJ Allmendinger | Chevrolet | 22 | 200 | 0 | Running | 31 | 0 |
| 14 | 1 | Jamie McMurray | Chevrolet | 9 | 200 | 0 | Running | 30 | 0 |
| 15 | 17 | Ricky Stenhouse Jr | Ford | 10 | 200 | 0 | Running | 29 | 0 |
| 16 | 5 | Kasey Kahne | Chevrolet | 15 | 200 | 0 | Running | 29 | 1 |
| 17 | 13 | Casey Mears | Chevrolet | 26 | 200 | 0 | Running | 27 | 0 |
| 18 | 10 | Danica Patrick | Chevrolet | 14 | 200 | 0 | Running | 26 | 0 |
| 19 | 55 | Brian Vickers | Toyota | 4 | 199 | 0 | Running | 25 | 0 |
| 20 | 43 | Aric Almirola | Ford | 23 | 199 | 0 | Running | 24 | 0 |
| 21 | 38 | David Gilliland | Ford | 29 | 199 | 0 | Running | 23 | 0 |
| 22 | 3 | Austin Dillon | Chevrolet | 8 | 199 | 0 | Running | 22 | 0 |
| 23 | 99 | Carl Edwards | Ford | 3 | 198 | 0 | Running | 21 | 0 |
| 24 | 34 | David Ragan | Ford | 34 | 198 | 0 | Running | 20 | 0 |
| 25 | 26 | Cole Whitt | Toyota | 36 | 198 | 0 | Running | 19 | 0 |
| 26 | 23 | Alex Bowman | Toyota | 32 | 198 | 0 | Running | 18 | 0 |
| 27 | 36 | Reed Sorenson | Chevrolet | 40 | 197 | 0 | Running | 17 | 0 |
| 28 | 98 | Josh Wise | Chevrolet | 33 | 197 | 0 | Running | 16 | 0 |
| 29 | 40 | Landon Cassill | Chevrolet | 43 | 197 | 0 | Running | 0 | 0 |
| 30 | 83 | J.J. Yeley | Toyota | 31 | 197 | 0 | Running | 0 | 0 |
| 31 | 41 | Kurt Busch | Chevrolet | 16 | 196 | 0 | Running | 14 | 1 |
| 32 | 32 | Travis Kvapil | Ford | 38 | 196 | 0 | Running | 12 | 0 |
| 33 | 37 | Dave Blaney | Chevrolet | 37 | 195 | 0 | Running | 11 | 0 |
| 34 | 33 | Alex Kennedy | Chevrolet | 41 | 195 | 0 | Running | 10 | 0 |
| 35 | 66 | Joe Nemechek | Toyota | 42 | 195 | 0 | Running | 0 | 0 |
| 36 | 78 | Martin Truex Jr | Chevrolet | 39 | 177 | 0 | Accident | 8 | 0 |
| 37 | 14 | Jeff Burton | Chevrolet | 27 | 176 | 0 | Running | 7 | 0 |
| 38 | 20 | Matt Kenseth | Toyota | 18 | 170 | 0 | Running | 6 | 0 |
| 39 | 18 | Kyle Busch | Toyota | 24 | 159 | 0 | Running | 5 | 0 |
| 40 | 7 | Michael Annett | Chevrolet | 35 | 155 | 0 | Vibration | 4 | 0 |
| 41 | 21 | Trevor Bayne | Ford | 28 | 153 | 0 | Running | 0 | 0 |
| 42 | 51 | Justin Allgaier | Chevrolet | 17 | 97 | 0 | Accident | 2 | 0 |
| 43 | 42 | Kyle Larson | Chevrolet | 13 | 94 | 0 | Accident | 1 | 0 |
STANDINGS
| | | | | | | | | |
| --- | --- | --- | --- | --- | --- | --- | --- | --- |
| POSITION | DRIVER | POINTS | BEHIND | STARTS | WINS | TOP 5 | TOP 10 | DNF |
| 1 | Jeff Gordon | 816 | Leader | 23 | 3 | 8 | 16 | 0 |
| 2 | Dale Earnhardt Jr | 813 | -3 | 23 | 3 | 11 | 16 | 1 |
| 3 | Brad Keselowski | 733 | -83 | 23 | 3 | 9 | 11 | 0 |
| 4 | Joey Logano | 714 | -102 | 23 | 2 | 9 | 13 | 4 |
| 5 | Matt Kenseth | 709 | -107 | 23 | 0 | 8 | 14 | 2 |
| 6 | Kevin Harvick | 687 | -129 | 23 | 2 | 7 | 12 | 2 |
| 7 | Jimmie Johnson | 686 | -130 | 23 | 3 | 6 | 13 | 3 |
| 8 | Carl Edwards | 679 | -137 | 23 | 2 | 5 | 9 | 2 |
| 9 | Ryan Newman | 679 | -137 | 23 | 0 | 2 | 8 | 1 |
| 10 | Clint Bowyer | 672 | -144 | 23 | 0 | 3 | 10 | 2 |
| 11 | Greg Biffle | 660 | -156 | 23 | 0 | 3 | 8 | 1 |
| 12 | Kasey Kahne | 651 | -165 | 23 | 0 | 2 | 9 | 3 |
| 13 | Austin Dillon | 638 | -178 | 23 | 0 | 1 | 3 | 0 |
| 14 | Kyle Larson | 636 | -180 | 23 | 0 | 5 | 10 | 3 |
| 15 | Kyle Busch | 620 | -196 | 23 | 1 | 6 | 9 | 3 |
| 16 | Marcos Ambrose | 616 | -200 | 23 | 0 | 3 | 5 | 0 |
| 17 | Paul Menard | 614 | -202 | 23 | 0 | 4 | 10 | 0 |
| 18 | Brian Vickers | 598 | -218 | 23 | 0 | 3 | 7 | 2 |
| 19 | Jamie McMurray | 596 | -220 | 23 | 0 | 2 | 6 | 3 |
| 20 | Denny Hamlin | 589 | -227 | 22 | 1 | 5 | 10 | 1 |
| 21 | Aric Almirola | 556 | -260 | 23 | 1 | 2 | 4 | 4 |
| 22 | AJ Allmendinger | 556 | -260 | 23 | 1 | 2 | 4 | 2 |
| 23 | Kurt Busch | 543 | -273 | 23 | 1 | 5 | 5 | 5 |
| 24 | Casey Mears | 543 | -273 | 23 | 0 | 1 | 2 | 0 |
| 25 | Tony Stewart | 537 | -279 | 21 | 0 | 2 | 6 | 1 |
| 26 | Martin Truex Jr | 516 | -300 | 23 | 0 | 0 | 3 | 2 |
| 27 | Ricky Stenhouse Jr | 476 | -340 | 23 | 0 | 1 | 4 | 1 |
| 28 | Danica Patrick | 445 | -371 | 23 | 0 | 0 | 2 | 3 |
| 29 | Justin Allgaier | 400 | -416 | 23 | 0 | 0 | 0 | 5 |
| 30 | Michael Annett | 364 | -452 | 23 | 0 | 0 | 0 | 3 |
| 31 | David Gilliland | 357 | -459 | 23 | 0 | 0 | 0 | 4 |
| 32 | David Ragan | 332 | -484 | 23 | 0 | 0 | 0 | 2 |
| 33 | Cole Whitt | 325 | -491 | 23 | 0 | 0 | 0 | 3 |
| 34 | Reed Sorenson | 300 | -516 | 23 | 0 | 0 | 0 | 5 |
| 35 | Alex Bowman | 283 | -533 | 23 | 0 | 0 | 0 | 4 |
| 36 | Josh Wise | 281 | -535 | 22 | 0 | 0 | 0 | 1 |
| 37 | Ryan Truex | 174 | -642 | 19 | 0 | 0 | 0 | 6 |
| 38 | Travis Kvapil | 144 | -672 | 15 | 0 | 0 | 0 | 1 |
| 39 | Michael McDowell | 140 | -676 | 11 | 0 | 0 | 1 | 4 |
| 40 | Terry Labonte | 77 | -739 | 3 | 0 | 0 | 0 | 0 |
| 41 | Jeff Burton | 58 | -758 | 3 | 0 | 0 | 0 | 0 |
| 42 | Bobby Labonte | 54 | -762 | 3 | 0 | 0 | 0 | 1 |
| 43 | Parker Kligerman | 54 | -762 | 8 | 0 | 0 | 0 | 4 |
| 44 | Michael Waltrip | 48 | -768 | 3 | 0 | 0 | 0 | 1 |
| 45 | Juan Pablo Montoya | 47 | -769 | 2 | 0 | 0 | 0 | 0 |
| 46 | Alex Kennedy | 47 | -769 | 5 | 0 | 0 | 0 | 2 |
| 47 | Dave Blaney | 45 | -771 | 6 | 0 | 0 | 0 | 2 |
| 48 | David Stremme | 43 | -773 | 6 | 0 | 0 | 0 | 2 |
| 49 | David Reutimann | 37 | -779 | 3 | 0 | 0 | 0 | 0 |
| 50 | Brett Moffitt | 32 | -784 | 2 | 0 | 0 | 0 | 0 |
| 51 | Boris Said | 28 | -788 | 2 | 0 | 0 | 0 | 0 |
| 52 | Timmy Hill | 22 | -794 | 5 | 0 | 0 | 0 | 3 |
| 53 | Nelson Piquet Jr | 18 | -798 | 1 | 0 | 0 | 0 | 0 |
| 54 | Eddie MacDonald | 9 | -807 | 1 | 0 | 0 | 0 | 0 |
| 55 | Tomy Drissi | 6 | -810 | 1 | 0 | 0 | 0 | 0 |
| 56 | Landon Cassill | 0 | -816 | 21 | 0 | 0 | 0 | 4 |
| 57 | Sam Hornish Jr | 0 | -816 | 1 | 0 | 0 | 0 | 0 |
| 58 | Trevor Bayne | 0 | -816 | 9 | 0 | 0 | 0 | 3 |
| 59 | Brian Scott | 0 | -816 | 5 | 0 | 0 | 0 | 1 |
| 60 | Ryan Blaney | 0 | -816 | 1 | 0 | 0 | 0 | 0 |
| 61 | Joe Nemechek | 0 | -816 | 12 | 0 | 0 | 0 | 3 |
| 62 | J.J. Yeley | 0 | -816 | 7 | 0 | 0 | 0 | 3 |
| 63 | Blake Koch | 0 | -816 | 3 | 0 | 0 | 0 | 0 |
| 64 | Regan Smith | 0 | -816 | 1 | 0 | 0 | 0 | 1 |
| 65 | Morgan Shepherd | 0 | -816 | 2 | 0 | 0 | 0 | 1 |
| 66 | Mike Bliss | 0 | -816 | 2 | 0 | 0 | 0 | 2 |
| 67 | Johnny Sauter | 0 | -816 | 1 | 0 | 0 | 0 | 1 |
| 68 | Eric McClure | 0 | -816 | 0 | 0 | 0 | 0 | 0 |
| 69 | Matt Crafton | 0 | -816 | 0 | 0 | 0 | 0 | 0 |