Power surges to P1 in Milwaukee qualifying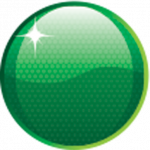 Penske driver Will Power unleashed an electrifying lap to ace the field and claim a vital bonus point ahead of the Wisconsin 250 at the Milwaukee Mile circuit.
Power commenced the third last round of the IndyCar Series in bristling form to clinch the pole after a two lap average of 169.262mph (272.40km/h).
The scorching effort was built on a withering final lap which saw the Toowoomba star the only driver to top 169mph.
It was the two-time 2014 race winner Power's third Verizon pole award of the season.
Searching for his maiden IndyCar title, Power heads into the race with a five-point lead over his team-mate Helio Castroneves who will start from eighth position.
Crucially, Power feels that track position for the 250-lap race will be pivotal.
"It's traditionally a track position race," Power said.
"In practice, it was definitely hard to pass so I can see it, you're going to be in traffic all day. You're going to be trying to pass people."
Ganassi driver, Tony Kanaan, continued his solid form and will start from
second after an average of 168.662mph (271.44km/h).
The third Penske driver, Juan Pablo Montoya, narrowly missed starting alongside Power with a 168.579mph (271.30km/h) qualifying aggregate.
Ryan Briscoe was fourth fastest to help Chevrolet-powered cars to the top four positions.
Josef Newgarden was the best of the Honda-powered runners and will start out of fifth.
Title contenders Simon Pagenaud and Ryan Hunter-Reay had miserable qualifying runs and will start from 16th and 19th respectively.
Oval track specialist Ed Carpenter, who has announced plans to  merge with Fisher Hartman next season in what will be known as CFH Racing), was seventh fastest.
AJ Foyt driver Takuma Sato will start from 10th, just shading reigning series champion Scott Dixon.
Andretti Autosport's best was Marco Andretti, ninth fastest, while James Hinchcliffe who had set the pace in final practice before a heavy shunt at turn two will start from 13th.
Meanwhile Andretti Autosport's Zach Veach has qualified fastest for the Indy Lights race ahead of series leader Gabby Chaves (Belardi Auto Racing).
Veach's team-mate Matthew Brabham will start from third after just edging SPM driver Luiz Razia as the Australian recovered from a slide on his first flying lap.
*Stay tuned for the latest IndyCar news on Speedcafe.com
See below for final Milwaukee qualifying
| | | | | |
| --- | --- | --- | --- | --- |
| 1 | Will Power | Dallara/Chevrolet | 43.1757 | – |
| 2 | Tony Kanaan | Dallara/Chevrolet | 43.3292 | 0.1535 |
| 3 | Juan Pablo Montoya | Dallara/Chevrolet | 43.3505 | 0.1748 |
| 4 | Ryan Briscoe | Dallara/Chevrolet | 43.4312 | 0.2555 |
| 5 | Josef Newgarden | Dallara/Honda | 43.4398 | 0.2641 |
| 6 | Charlie Kimball | Dallara/Chevrolet | 43.4683 | 0.2926 |
| 7 | Ed Carpenter | Dallara/Chevrolet | 43.5584 | 0.3827 |
| 8 | Hélio Castroneves | Dallara/Chevrolet | 43.6140 | 0.4383 |
| 9 | Marco Andretti | Dallara/Honda | 43.7397 | 0.5640 |
| 10 | Takuma Sato | Dallara/Honda | 43.7828 | 0.6071 |
| 11 | Scott Dixon | Dallara/Chevrolet | 43.8281 | 0.6524 |
| 12 | Justin Wilson | Dallara/Honda | 43.8916 | 0.7159 |
| 13 | James Hinchcliffe | Dallara/Honda | 43.9725 | 0.7968 |
| 14 | Graham Rahal | Dallara/Honda | 44.0156 | 0.8399 |
| 15 | Mikhail Aleshin | Dallara/Honda | 44.0636 | 0.8879 |
| 16 | Simon Pagenaud | Dallara/Honda | 44.0723 | 0.8966 |
| 17 | Jack Hawksworth | Dallara/Honda | 44.1268 | 0.9511 |
| 18 | Sébastien Bourdais | Dallara/Chevrolet | 44.4468 | 1.2711 |
| 19 | Ryan Hunter-Reay | Dallara/Honda | 44.5038 | 1.3281 |
| 20 | Carlos Muñoz | Dallara/Honda | 44.5574 | 1.3817 |
| 21 | Sebastian Saavedra | Dallara/Chevrolet | 44.9626 | 1.7869 |
| 22 | Carlos Huertas | Dallara/Honda | 45.7358 | 2.5601 |