NASCAR updates on-track incident rules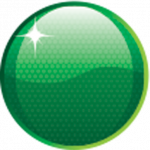 NASCAR has expanded regulations that includes the barring of drivers leaving cars until directed by circuit officials after on-track incidents.
The announcement at Michigan International Speedway comes after what NASCAR Vice President of Competition and Racing Development, Robin Pemberton, said was a "wake-up call" following the incident involving Tony Stewart ,which left Kevin Ward Jr. dead, at a sprint car race at Canandaigua Motorsports Park.
"As we have demonstrated in our history that we are willing to react quickly to different incidents … this morning we are formalising one of … our at-track regulations," said Pemberton.
"Through time you have to recognise when you get a reminder or tap on the shoulder, something that may need to be addressed. This is one of those times where we look outside our sport and we look at other things, and we feel like it was time to address this."
Exceptions to the rule would be made for instances of fire, smoke in the cockpit or other emergency situations. The rule also cautions both drivers and crew members from approaching any part of the racing surface, apron or any moving vehicles.
In terms of the actual penalties for infringing the regulations Pemberton said NASCAR will deal with it in a range of methods including, suspension, fines and points deductions.
"It's a behavioural penalty," Pemberton said. "We'll acknowledge it when it happens."
Drivers exiting vehicles to remonstrate or show displeasure with fellow competitors is not new and in many respects NASCAR has used vision of incidents to create excitement around the sport. Jeff Burton, who is substituting for Stewart this weekend, is one driver who has been involved in these types of incidents, but agrees with the stance NASCAR is taking to enforcing the rule change.
"Safety overrides entertainment," said Burton.
"As we all know, NASCAR has been unbelievable in regard to safety, I believe has led the industry as it relates to safety for the last 10 years or so.
"I think NASCAR does a really good job of looking at all the information and making the best decision they can make. So I support the decision that they feel like it's what they need to do. It's pretty simple. I'm proud that they want safety to be on the forefront and that's what this rule is all about."
The rules take effect immediately, ahead of race weekends for all three national series — the NASCAR Sprint Cup and Camping World Truck series at Michigan and the NASCAR Nationwide Series at Mid-Ohio Sports Car Course.
Earlier this week both CAMS and Speedway Australia reiterated its stance on trackside driver conduct and safety.
The Stewart-Haas team also said this morning that there is no timeline on a decision of if or when Stewart will return to racing. His non appearance at Michigan now makes Stewart ineligible for The Chase for Sprint Cup.
"Jeff will be the driver this weekend at Michigan," said Executive Vice President Brett Frood.
"We have not discussed any other races. We'll talk to Tony. When he's ready to get in the car, he'll be in there, and we'll go from there."